Fun Day Entertainment Ideas
The ingredients for the perfect Family Fun Day event are here with a fantastic selection of fun entertainment ideas!
Nothing beats a good Family Fun Day. Here at The Fun Experts, we offer a wide selection of fun and exciting equipment to help make your event a huge success. From community events to summer fetes, no Fun Day is complete without a fantastic range of Inflatables to bounce on, slide on, and more; or a few Funfair Side Stalls all in a row to win a novelty prize; or a selection of Giant Games and Soft Play Area to keep the little ones entertained all day long!
As well as all of our glorious products provided below for you to peruse and add to your basket, you'll also find some Suggested Packages / Example Packages, which will help give you a great insight as to what works well for family Fun Days of all shapes and sizes, for events that see guests of 100 or hundreds and thousands!

Request your free Fun Day Event Guide
Read More
Packages
Products
They don't call us the Fun Experts for nothing. Whether it's a small gathering for employees and their children or a large-scale event, open to the public, for up to 3000 people, we can provide equipment suitable for all ages to keep everyone thoroughly entertained at your family fun day event.
Putting our extensive experience in Fun Days to good use, The Fun Experts provide smooth-running and fun-filled events across the UK any day of the year. We look at the event as a whole, not only providing the fun activities, but also considering the logistical aspects of the event, such as site plans and generator hire, leaving you to enjoy yourself.
We put together all our Fun Day packages bespoke to your event, so there's no 'off-the-shelf' package as every event is different. We want to provide you with something that people are going to remember all year round, hopefully returning next year. With The Fun Experts you can be sure to receive:
Regularly checked inflatables and games - we own all of the products found on our website (that's over 375)
Full Public Liability Insurance & risk assessments
Activities for all ages and abilities
Fully trained fun experts
Options for site visits, site plans, generator hire and much more
Fun Days are one of our specialities and we can facilitate all parts of the event leaving you to slide, bouncy and jump your way through the day, safe in the knowledge that you're in good, safe hands.
Why book The Fun Experts?
With over 21 years in Fun Day experience and over 375 pieces of equipment stored in our very own Fun Factory, The Fun Experts can take almost any piece of empty space and turn it into a fun sensation, filled with brightly coloured Inflatables, tricky Side Stall games and much more besides!
The important things are all taken care of, such as £10 million in Public Liability Insurance, risk assessments for all the equipment, Method Statements, PAT certificates… you name it, we have it!
For most large events, we can visit your site in advance to assess and make recommendations of equipment and placing. We're also on hand to give advice about generator hire and how to properly secure equipment in place at your event.
We live and breathe Fun Days at The Fun Experts and you can see from our CustomerSure reviews that our customers always go away happy at the end of their event and return to us year upon year!
To get a feel of our events, pop on over to the Fun Days Gallery to see some of the amazing days that we've put on for our customers. Since no two events are the same, you can see our versatility in providing Fun Days.
We had several events arranged with Fun Experts as part of an onsite engagement drive. The service & quality was excellent. I would definitely use them again!!
Lisa - The Very Group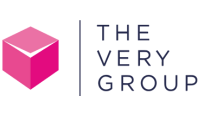 Our Tesco family fun day was fantastic! Staff were brilliant and very accommodating. We would definitely use you again
From all the staff at Tesco

The Experience we had due to The Fun Experts, was unforgettable.
Alfie - Blackburn College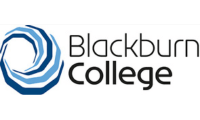 Great service pre and during the event - fully recommended vs other event companies
Sam - Tik Tok

Google always tries to choose the best event providers, and hiring The Fun Experts for a day was no exception.
Rachel - Google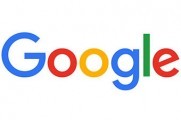 We LOVE The Fun Experts! The most incredible, professional and wonderful team!
Claire - Cash for Kids