Entertainment Hire
The Fun Experts have over the last decade, become known nationwide for providing fun and entertainment through the services we've provided.  In creating a catalogue of equipment and entertainment that is exciting and at times innovative, we have enabled clients and their guests to have and enjoy experiences they won't be quick to forget.
With over 375 products stored in our Fun Factory - that's right, every piece of equipment you see across our site is owned and maintained by The Fun Experts - we have created the opportunity to turn your event into one that will be enjoyed by all who attend and not forgotten any time soon.
Read More
Whether you're arranging a Corporate Family Fun Day and expect a footfall of hundreds, even thousands, or a more intimate setting such as your big day, we have the creativity and expertise to share.  Each and every event is different, and regardless of size, we treat each and everyone the same.  And for over ten years we've become experts in supplying to events like these:
Exhibitions / Promotional Events
Corporate Events
Fun Days
Weddings
Team Building Events
School / University Events
Shopping Centre Promotions
Bar Mitzvah / Bat Mitzvah
and many more...
Why book The Fun Experts?
Your big day, whether it includes wedding bells or the gathering of colleagues, is just as important to us.  From your initial enquiry, your journey with The Fun Experts will be a stress free experience all the way.  Our Sales Team have the knowledge and experience to share with you and help make those decisions or inspire you to choose bespoke options for your event.  The dedicated Logistics Team will be on hand to answer any questions you may have and provide you with all the requirements you or your venue may have.  Together we will work hard to ensure that the stress and pressures you may feel daunted by, don't exist.
Our website is open to you for all your event needs, from information about the equipment to health and safety requirements, where you can download Public Liability Certificates, Risk Assessments, Method Statements and more.
For over a decade we've been making the world a more fun place one event at a time, and you can see all this in an array of galleries from a variety of events.  Plus, take a look a look at what people like you have had to say with our live CustomerSure feedback.
Google always tries to choose the best event providers, and hiring The Fun Experts for a day was no exception.
Rachel - Google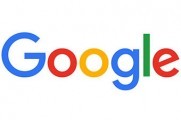 The Fun Experts were BRILLIANT! The staff were lovely and the equipment provided was fantastic. Thank you!
Kym Marsh - 40th Birthday Party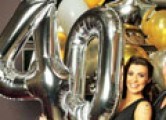 Our Tesco family fun day was fantastic! Staff were brilliant and very accommodating. We would definitely use you again
From all the staff at Tesco

Thank you The Fun Experts. The entertainment was a roaring success!
Jackie, Merlin Leisure Entertainments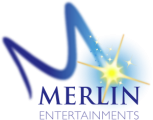 Thanks to all the Fun Experts, the day went without a hitch.
Brian - Arriva Bus

We LOVE The Fun Experts! The most incredible, professional and wonderful team!
Claire - Cash for Kids