Archery Hire
From the traditional bow and arrow to the fun twist we've introduced to one of our stalls, our selection of Archery products offer you and your guests the chance to not only have fun, but learn and appreciate a fantastic sport. Under the instruction of our very own Archery Leaders and Instructors, who have undergone training with Archery GB, you will learn not only how to shoot for gold, but an appreciation and respect for the safety of this fun activity. 
Available to hire for a variety of events, our selection of Archery hire works well at;
Read More
Family Fun Days - with options available for Adults and Children, both can come together and learn a new skill, while having much fun
Team Building - shooting for gold, you will soon see the competitive edge of this challenge out the competitive nature of your team mates
Weddings - believe it or not, a popular hire on the big day as your guests have the chance to enjoy something very different
University / School Events - one of the biggest pleasures of Archery is that of learning a new skill and it's a pleasure for us to teach new students  With medals up for grabs, our collection of 'lessons' are a fantastic way to bring awareness to a sport amongst your students
Why book The Fun Experts?
Safety is of the utmost importance for the Fun Experts; that's why each of our fully trained Archery Leaders and Instructors has undergone training with Archery GB, the national governing body for archery in the UK.  In line with their mission to "Lead, grow and promote archery to create greater value for our sport", we are proud to be able to support this mission through our own hire service and take pleasure in seeing the faces of clients and their guests fill with glee when taking part in this activity.
Under the instructions set out by Archery GB, we set out a safe and fun environment when offering our various Archery packages. With £10 million Public Liabillty Insurance, Risk Assessments, Method Statements and all relevant health and safety document and requirements downloadable from our site or available on request (where necessary), you can trust that the Fun Experts have the safety of everyone involved at the forefront, along with the fun and excitement you can come to expect when sharing your event with The Fun Experts.
Google always tries to choose the best event providers, and hiring The Fun Experts for a day was no exception.
Rachel - Google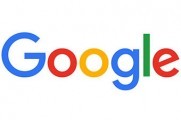 The Fun Experts were BRILLIANT! The staff were lovely and the equipment provided was fantastic. Thank you!
Kym Marsh - 40th Birthday Party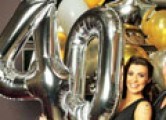 Our Tesco family fun day was fantastic! Staff were brilliant and very accommodating. We would definitely use you again
From all the staff at Tesco

Thank you The Fun Experts. The entertainment was a roaring success!
Jackie, Merlin Leisure Entertainments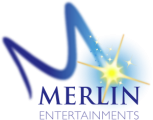 Thanks to all the Fun Experts, the day went without a hitch.
Brian - Arriva Bus

We LOVE The Fun Experts! The most incredible, professional and wonderful team!
Claire - Cash for Kids