Red Carpet Hire
First impressions count, people!  You don't get a second chance to make a first impression, so when your guests arrive at your event, you want them to be astounded from the moment they walk in.  So why not make that walk-in an event in itself?  The Red Carpet Hire that we can offer is perfect for just that.
Available in 4m or 8m lengths, and bordered on each side by Red Velvet Ropes and Chrome Stanchions, it's the perfect way to usher your guests into your event and give them the VIP treatment that they deserve.  The carpet itself is of the highest quality, bound along the edges for a luxurious look and feel.
Read More
Speaking of VIPs, you might have a guest of honour that you want to announce to your event, so having them enter on the Red Carpet walkway will be the perfect way to make them feel special, be it at their Birthday Party, Retirement, Anniversary or Wedding.  At Corporate Events you'll want to give ALL your employees the special treatment, of course!
Available in multiples and different lengths
An affordable add-on to many hires
Option to collect yourself
Turn your event into a real showstopper with the Red Carpet Hire and make that first impression last.  
Why book The Fun Experts?
You can rest assured that all equipment you hire from The Fun Experts is of the highest quality, cleaned and maintained by us in our depots (North and South) and, as you can see by the pictures in our galleries, they look amazing at events.  It's due to our 10-plus years' of event experience that keeps us striving for excellence, both in our equipment and the quality of service that we offer.
To put your mind at ease, health and safety are of the utmost importance; we hold £10 million in Public Liability Insurance, and Risk Assessments and Method Statements are available to download from our website.  Everything has been considered and accounted for, so there's no surprises.  Cast your eyes across our CustomerSure feedback and you will be able to see that The Fun Experts is a company that fosters a relationship of trust with all of its clients.  That's why people come back to us time and again!
We had several events arranged with Fun Experts as part of an onsite engagement drive. The service & quality was excellent. I would definitely use them again!!
Lisa - The Very Group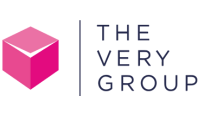 Our Tesco family fun day was fantastic! Staff were brilliant and very accommodating. We would definitely use you again
From all the staff at Tesco

The Experience we had due to The Fun Experts, was unforgettable.
Alfie - Blackburn College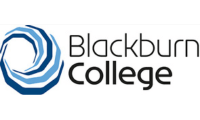 Great service pre and during the event - fully recommended vs other event companies
Sam - Tik Tok

Google always tries to choose the best event providers, and hiring The Fun Experts for a day was no exception.
Rachel - Google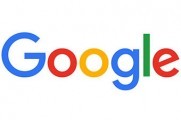 We LOVE The Fun Experts! The most incredible, professional and wonderful team!
Claire - Cash for Kids