Dodgems Funfair Ride
Is it speed or is it skill that leads you to be the best Dodgems driver. Actually, it's just the thrill of racing around the arena, dodging, bashing and laughing so hard you'll want to jump straight back in again. 
The classic Dodgems funfair ride is an impressive ride that once guests clap eyes on it, they know they're at a fabulously fun event.
Available for a variety of events, the only question is...will you be first in the queue.
Equipment Size: 24.4m wide x 14.1m deep
Power: Generator Provided
Number Of Users: up to 36 riders at any one time (max of 2 per car)
Access Requirements: Please note for access this piece of fun entertainment is transported on a 40 Tonne Articulated Lorry. Installation is 4 hours. Removal is 3 hours.
Speak to a Fun Expert today to discuss the bespoke upgrade options available from additional equipment, branding, prizes, props and theming. As we own all our own equipment we have the flexibility to adapt equipment to suit your requirements.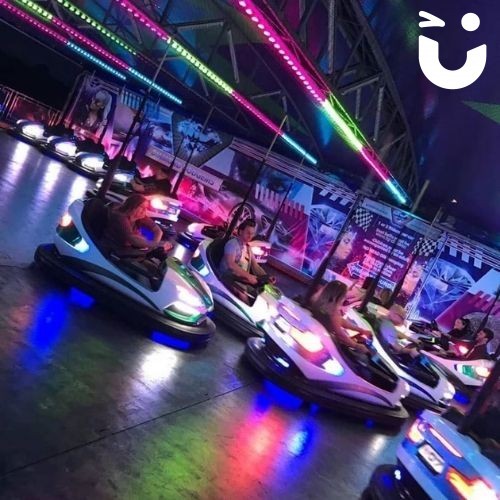 Dodgems Funfair Ride has been added to your Event Quote.
Close