Craft Workshop Hire
Nothing brings out the joy and delight in kids than getting a little crafty and exploring their own imagination.  As a kid, most of us Fun Experts were never happier than when we were allowed to do a bit of paper mache and create some masterpieces that would definitely be eligible for entry for the Turner Prize.
As time has gone on, the world of crafts has exploded and here we have our Craft Workshops, available to hire and perfect for:
Read More
Family Fun Days
Birthday Parties
Bar Mitzvahs / Bat Mitzvahs
Weddings
...and many more
There may not be as much mess involved as children (and adults too of course!) feed their imaginations, but the Craft Workshop are the perfect way for families to have some time together and experience the fun to be had with creating a masterpiece worthy of a space on the mantle piece or fridge.
With a selection of crafts available that involve colouring, designing, constructing and simply unleashing all manner of fun, everything that could be possibly needed is supplied, along with our own experienced 'crafters'.
Why book The Fun Experts?
Quite simply, we're all about fun and promise to deliver on our word as Fun Experts.  The Craft Workshop are a simple but effective piece of fun equipment hire.  One of over 375 products available, you can trust that every item (not only owned by us and stored in our North and South Depots), is of the highest standard in quality and will be delivered with the same quality in service.
For over ten years, thousands of events, and through hundreds of thousands of smiling faces, the Fun Experts have gained the experience and knowledge to ensure that your journey with us is quite simply a delight from start to finish, as you'll see from our live feedback from our clients just like yourself.
Google always tries to choose the best event providers, and hiring The Fun Experts for a day was no exception.
Rachel - Google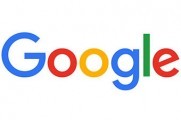 The Fun Experts were BRILLIANT! The staff were lovely and the equipment provided was fantastic. Thank you!
Kym Marsh - 40th Birthday Party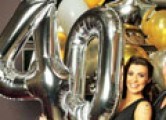 Our Tesco family fun day was fantastic! Staff were brilliant and very accommodating. We would definitely use you again
From all the staff at Tesco

Thank you The Fun Experts. The entertainment was a roaring success!
Jackie, Merlin Leisure Entertainments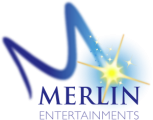 Thanks to all the Fun Experts, the day went without a hitch.
Brian - Arriva Bus

We LOVE The Fun Experts! The most incredible, professional and wonderful team!
Claire - Cash for Kids