Interactive Games Hire
It is within our Interactive Games Hire that we see some of our most entertaining experiences.  With their basis set against ever changing and improving technology, the Fun Experts try and stay one step ahead of the competition and right up to date with the ever improving, often ground breaking technology you'll find in our event games hire service.

From the crowd pleasing and attention-grabbing classics of the Photo Booths (featuring state of the art green screen technology) and Cash Grabbers, we also introduce you to the interactive Batak family, which will test the stamina and competitiveness of your guests, as it does world renowned sporting greats.
Read More
As technology takes leaps into (literally) other realities, the Virtual Reality Experience is by far one of the best decisions you could make in selecting a quality interactive experience for your guests.
Over the years, technology has gone to great lengths in appealing to the masses, and our fun spin on some of these immersive experiences are definitely for all ages and available to hire for events such as:
Allowing guests (and yourself of course), the opportunity to not only have fun, but immerse yourself in an experience, the collection of interactive equipment available to hire for your upcoming event will ensure that everyone walks away from an experience that they won't soon forget.
Why book The Fun Experts?
Having attended thousands events over a decade, the Fun Experts have become exactly what it says on our strapline - experts.  Not only in providing you with fun and entertainment for your events but in the ever expanding range of technological advances in equipment hire.
There'll no doubt be questions you have about our range of high-tech products, and we have all the answers for you.  The experience and knowledge is there to be shared with everyone of you as we work alongside you in providing a successful event.
With £10 million Public Liability insurance, Risk Assessments, PAT test certificates and all other requirements you or your venue may have in terms of health & safety, you can be sure you're in safe, experienced hands.
We can guarantee that every part of your journey with The Fun Experts is one that you will want to revisit; and as our ever expanding collection of over 375 products grows, there's always something new to try as we keep you up to date with the advances in interactive hire.
We had several events arranged with Fun Experts as part of an onsite engagement drive. The service & quality was excellent. I would definitely use them again!!
Lisa - The Very Group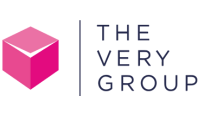 Our Tesco family fun day was fantastic! Staff were brilliant and very accommodating. We would definitely use you again
From all the staff at Tesco

The Experience we had due to The Fun Experts, was unforgettable.
Alfie - Blackburn College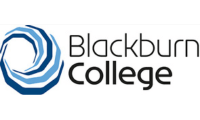 Great service pre and during the event - fully recommended vs other event companies
Sam - Tik Tok

Google always tries to choose the best event providers, and hiring The Fun Experts for a day was no exception.
Rachel - Google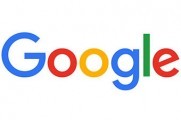 We LOVE The Fun Experts! The most incredible, professional and wonderful team!
Claire - Cash for Kids