Party Entertainment Ideas
Every event that The Fun Experts delivers is a special occasion and we can ensure that your party becomes the talking point of parties to come as everyone will compare their own soiree to yours. We've been delivering excitement and laughter for guests, young and old alike, for over 10 years and our experience places us in the ideal position to help you create a party that is both exciting and memorable. 
The Fun Experts supplies party themes and props for hire - ideal for fancy dress parties including Wild West, Beach Themes, Hollywood and Las Vegas themes, as well as amazing interactive games such as the Virtual Reality Experience or Digital Graffiti Wall.  Or perhaps you just need something a bit more familiar, like the classic Photo Booth - no party is complete without one!
Read More
Categories
Products
You can rely on us for an unforgettable experience and thrilling entertainment. Take a look through our galleries and call the Fun Experts today or get in touch via our contact form.  We supply fantastic equipment for all kinds of parties, such as:
Corporate Parties
Weddings
Awards Evenings
Private Family Parties
Engagement Parties
Anniversary Parties
Bar Mitzvah / Bat Mitzvah
Birthday Parties
Summer Garden parties
Bringing The Fun Experts to your party is a surefire way to ensure that your party runs smoothly, as we'll take all the stress away from running any equipment we hire out to you.  Or you can take control of the event yourself and man the equipment with your volunteers to bring a sense of cooperation and fun to the event.  The power really is in your hands!
Why book The Fun Experts?
To put it simply, to book The Fun Experts is to book the best!  We have over 10 years of experience in providing fun equipment to all kinds of events, but they all have one thing in common - they're all great fun for all involved!  It's this dedication to fun that has earned us the title of Fun Experts.  
Safety is paramount at all our events, so we have risk assessments and method statements available to download from our website and £10 million in Public Liability Insurance too, so everything is taken care of.  Our CustomerSure reviews are live on our website, unedited, so you can see that we're proud of the service that we provide to our customers.
We own and maintain all our own equipment, so there's no doubt that when you book with The Fun Experts, you're going to receive the product exactly how it looks on our website and speaking of which, head on over to the Gallery to check out our wide range of exciting products! 
We had several events arranged with Fun Experts as part of an onsite engagement drive. The service & quality was excellent. I would definitely use them again!!
Lisa - The Very Group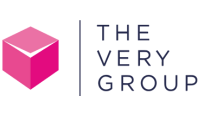 Our Tesco family fun day was fantastic! Staff were brilliant and very accommodating. We would definitely use you again
From all the staff at Tesco

The Experience we had due to The Fun Experts, was unforgettable.
Alfie - Blackburn College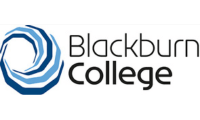 Great service pre and during the event - fully recommended vs other event companies
Sam - Tik Tok

Google always tries to choose the best event providers, and hiring The Fun Experts for a day was no exception.
Rachel - Google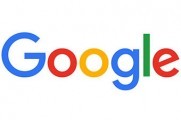 We LOVE The Fun Experts! The most incredible, professional and wonderful team!
Claire - Cash for Kids