Photo Booth and Magic Selfie Mirror Hire
Strike a pose with the best Photo Booths and Magic Selfie Mirrors in the UK!
They have been a staple at Weddings and Birthday Parties for almost a decade now and with advances in technology always breaking new ground, our family of Photo Booths and Magic Mirrors continue to provide excitement, entertainment and keepsakes for everyone attending...they're the ultimate photo experience!
Donning the silly props and striking a pose while waiting for the flash of the camera is a view that we're all used to seeing (and doing) when attending events. From the office Christmas party to your summer Corporate Fun Day and everything else in between, these products have something to offer that will provide hours of entertainment.
Read More
But which should you choose, what's right for your event.  That comes down to the ultimate question...
What is the difference between a Photo Booth and a Magic Mirror?
Both take photos and produce and instant print out; so why should you choose one over the other?  The Photo Booth is the original - a self-contained booth in which guests take a seat and pose for up to four photos.  Advances in technology over the years have allowed us to incorporate green screen technology that places your guests against a backdrop.  With literally 1000's of choices, there is no end to the fun to be had.  One moment you could be posing against a gorgeous sunset skyline, the next appearing in your own 'Wanted' poster!  Featuring high res, instant printouts (in a variety of print styles), the ultimate pleasure is in guests taking away the memory.
The Magic Mirror has attitude!  Taking inspiration from the evil queen's very own mirror from Snow White ("Mirror, Mirror on the wall…"), The Magic Selfie Mirror will tease you with it's interactive voices and screen graphics.  It will praise you for that perfect pose or maybe the glass will shatter as the Mirror doesn't take fancy to the choice of props you're wearing.  Like the Photo Booth, the Magic Selfie Mirror takes high res photos and prints out instantly for guest.  There is no green screen technology needed here as the Mirror focuses simply on you and your friends, posing right where you are, making this feature a great alternative if you're a little tight on space.  With it's authentic, gilded frame, it's an instant eye please and as the Mirror voices its opinion of your pose, you'll soon have guests crowding around for a snap!
Both the Photo Booth and Magic Selfie Mirror have been delighting guests at many of the events we attend and are available to hire at the likes of 
Bat Mitzvahs / Bar Mitzvahs
Awards Evenings
...and many, many more
Why book The Fun Experts?
Always searching for new and innovative ways to entertain you and your guests, The Fun Experts have never shied away from incorporating new technology and innovative designs.  That's why we're proud to offer our collection of over 375 products for event hire.  A daunting number, but fear not because, with your brief, our Fun Experts can inspire your choice and decision as to what to provide for your event.
With over ten years of experience, we're keen to share with you our expertise and knowledge and ensure your journey is one that you want to take with us again and again.
Not only a provider of fun entertainment/equipment hire, but you will also soon find yourselves at ease knowing that everything is at hand; with £10 million Public Liability Insurance, Risk Assessments, Method Statements - all your health and safety requirements/questions are available and answered.
From our live CustomerSure feedback, you can see exactly what to expect when you invite the Fun Experts to your next event!
We had several events arranged with Fun Experts as part of an onsite engagement drive. The service & quality was excellent. I would definitely use them again!!
Lisa - The Very Group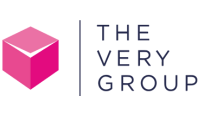 Our Tesco family fun day was fantastic! Staff were brilliant and very accommodating. We would definitely use you again
From all the staff at Tesco

The Experience we had due to The Fun Experts, was unforgettable.
Alfie - Blackburn College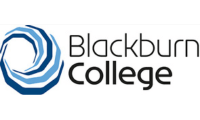 Great service pre and during the event - fully recommended vs other event companies
Sam - Tik Tok

Google always tries to choose the best event providers, and hiring The Fun Experts for a day was no exception.
Rachel - Google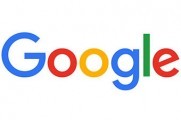 We LOVE The Fun Experts! The most incredible, professional and wonderful team!
Claire - Cash for Kids