Twist Funfair Ride
The Twist Funfair Ride, also known as Twister (not to be confused with the family favourite polkadot game!), is a thrill a second ride that isn't for the faint hearted.
For your thrill seeking guests, this funfair ride will speed you into a spin as you go round and around...and around...and keep on going!
A favourite for The Fun Experts, the Twist Funfair Ride is the perfect addition to events and pure adrenalin filled fun.
Equipment Size: 14.7m wide x 14.7m deep
Power: Generator Provided
Number Of Users: up to 24 riders at any one time
Access Requirements: Please note for access that this piece of fun entertainment is transported on a 40 Tonne Articulated Lorry. Installation is up to 4 hours. Removal is up to 3 hours.
Speak to a Fun Expert today to discuss the bespoke upgrade options available from additional equipment, branding, prizes, props and theming. As we own all our own equipment we have the flexibility to adapt equipment to suit your requirements.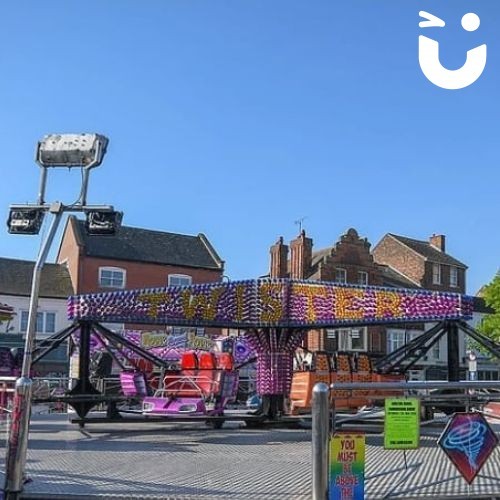 Twist Funfair Ride has been added to your Event Quote.
Close