Ferris Wheel
That view from the top! Everything about the classic funfair ride, the Ferris Wheel, just screams out Fun!
Adding a scale to your event that is sure to impress your guests of all ages and entertain for hours with the thrill of going round & around and checking out the impressive view from the top.
Equipment Size: 8.0m wide x 12.2m deep
Power: Generator Provided
Number Of Users: up to 24 at any one time (2 per seat)
Access Requirements: For access please not that this piece of fun entertainment is transported by a 20 Tonne Lorry and 24ft Box Trail. Installation time is 3 hours. Removal time is 3 hours.
Speak to a Fun Expert today to discuss the bespoke upgrade options available from additional equipment, branding, prizes, props and theming. As we own all our own equipment we have the flexibility to adapt equipment to suit your requirements.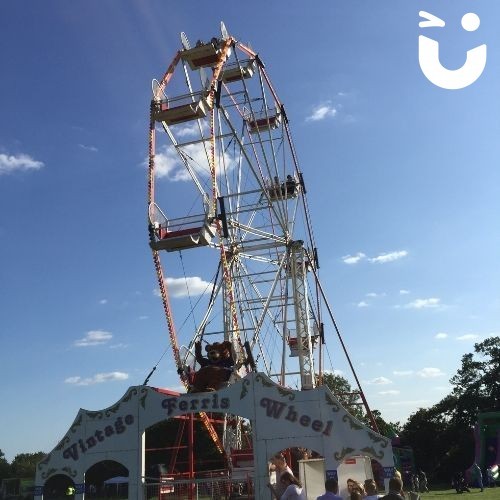 Ferris Wheel has been added to your Event Quote.
Close