Charity & Fundraising Event Ideas
At The Fun Experts, we certainly try to put the 'fun' into fundraising and we have 10 years of experience in providing equipment for events designed to help raise funds for worthy charities.  The Buzz Wire games are great for fundraising as you'll find guests try to master the wire - providing a small donation each time they have another go.  And of course, there's our Pitch Burst Dunk Tank or Stocks Hire as everyone will be lining up for a chance to soak the (un)willing volunteer.
This year the Fun Experts are working with 97.4 Rock FM and Magic 999's Cash For Kids, offering fun equipment and support for their fantastic grant funded charity based in Lancashire. Working closely to support children between the ages of 0 - 18 years, the Fun Experts have helped Cash For Kids with their fantastic work raising as much money as they possibly can, which is granted out to the Lancashire community.
Read More
All of our equipment lends itself perfectly to help you raise awareness and more importantly money to help your own fantastic cause.  The Fun Experts would be proud to support every charity that we hear from and although we aren't always able to supply free equipment, we will still work with you to ensure we can offer you the best package and help you raise awareness for your charity.  If you would like to be considered for The Fun Experts' chosen charity in the future, then please feel free to email us detailing your charity and any events you have planned.
Our Fun Experts are on hand to advise on the best option for your fundraising event, no matter how big or small it may be.  You could collect equipment from our depot too, to keep those costs down - or invest in something a bit larger, like the Surf Simulator, as a loss leader at your event, recouping costs on cake stalls, for example.  All our equipment is suitable for charity events… here's why:
Everyone likes a bit of fun - with over 375 products to choose from, your fundraising challenge could be met!
No event too big or small
Flexible options for collection
So if you're working with a small budget, or you've got sponsorship from a local company who are happy to be involved and pay for the hire, or you've been awarded funds for a fundraising event then we are able to facilitate something special for your event!
Why book The Fun Experts?
All our equipment is owned by The Fun Experts so you're already cutting out the middleman by coming straight to the source. That gives us extra flexibility when it comes to your hire and we'll try our best to make your event work on your budget. And if you're hoping to invite members of the public, we have full Public Liability Insurance up to £10 million, full risk assessments and Method Statements available from our website.  Health and Safety are paramount at all our events.
We're always happy to provide any advice that we can give regarding charity events, but as much as we would love to help every charity, providing free equipment may not always be possible.
Head over to the gallery to see some of the great equipment that we've provided for fundraising and please also check out Corporate Social Responsibility page where you can read about all the charities that we support directly.
We had several events arranged with Fun Experts as part of an onsite engagement drive. The service & quality was excellent. I would definitely use them again!!
Lisa - The Very Group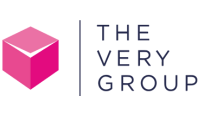 Our Tesco family fun day was fantastic! Staff were brilliant and very accommodating. We would definitely use you again
From all the staff at Tesco

The Experience we had due to The Fun Experts, was unforgettable.
Alfie - Blackburn College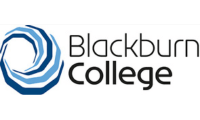 Great service pre and during the event - fully recommended vs other event companies
Sam - Tik Tok

Google always tries to choose the best event providers, and hiring The Fun Experts for a day was no exception.
Rachel - Google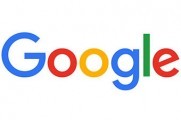 We LOVE The Fun Experts! The most incredible, professional and wonderful team!
Claire - Cash for Kids