Corporate Events Entertainment
When it comes to planning the perfect corporate entertainment hire you may be baffled at first, but not with the Fun Experts by your side! Whether it's a corporate event focusing on a product launch, an exhibition to promote your brand or just end of year celebrations, with our corporate entertainment ideas you are guaranteed to surpass all the competition! 
If you're organising a company function for your colleagues or visiting clients or peers, you will want to make it a truly amazing experience for all involved. You won't be able to get Dave from the warehouse off the impressive Roll A Ball Donkey Derby as he tries to beat everyone in sight and Sharon from accounts will usually be found in front of the ornate Magic Selfie Mirror, getting another set of pictures with all her friends in the office!

Request your free Event Entertainment Guide
Read More
Categories
Products
Catering for everything from evening events to awards ceremonies, The Fun Experts are the UK's leading corporate events equipment hire specialists. Just leave it to us and we'll organise and facilitate your event with style. Just ask some of the companies we've worked with before include Google, Amazon and Facebook. They've all let a little bit of Sunshine into their lives!
Or perhaps you're looking for a little bit of something in the office during the day, to give your employees a little break from the daily stress and a chance to unwind. From Table Football and Air Hockey to Giant Games and Buzz Wires, you can reward your team and create a fun atmosphere for your business.
Make sure you're part of the in-crowd, by bringing The Fun Experts to your next corporate party - here's some of the great reasons why:
Improve morale
A chance to relax and unwind
Create new relationships within your team
Impress and welcome visitors to your office
From the moment you make your enquiry to the event itself, you know that you're being well looked after as we make your life a breeze, bringing the finest and newest equipment to your event.
Why book The Fun Experts?
The Fun Experts are always on the look-out for something new and you'll always be able to find something interesting for your event. We own and maintain all our equipment ourselves, so we guarantee you will receive the equipment exactly how it looks on our website - no third-party hires around here.
And over our 10-plus years of equipment hires for corporate events, we've amassed a great range of equipment that's always been updated and expanded upon - we currently stock over 375 fun products.
You wouldn't want to do the same as everyone else - make sure your party is as unique as you and your business deserves. You can see by checking out our CustomerSure scores that we always leave our customers happy and eager to book us again for their next event!
Cast your eyes over our Evening Functions and Events Gallery and the Bar Games Zone Gallery to see some of the great equipment that customers have hired for their corporate events.
We had several events arranged with Fun Experts as part of an onsite engagement drive. The service & quality was excellent. I would definitely use them again!!
Lisa - The Very Group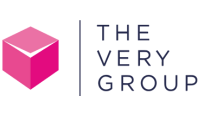 Our Tesco family fun day was fantastic! Staff were brilliant and very accommodating. We would definitely use you again
From all the staff at Tesco

The Experience we had due to The Fun Experts, was unforgettable.
Alfie - Blackburn College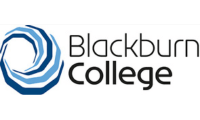 Great service pre and during the event - fully recommended vs other event companies
Sam - Tik Tok

Google always tries to choose the best event providers, and hiring The Fun Experts for a day was no exception.
Rachel - Google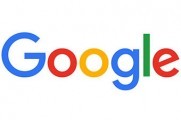 We LOVE The Fun Experts! The most incredible, professional and wonderful team!
Claire - Cash for Kids