Face Painter Hire
Head to any Fun Day and if you don't see a crowd of brightly coloured faces, then there's something not quite right! Face Painting and fun go hand in hand and we have a great team of Face Painters that can attend your Fun Day, themed event, Birthday Party or Wedding and bring their talent to you.
Able to cater for children or adults, the Face Painter team are adept at turning you into a superhero, a scary monster or a beautiful fairy princess if that's what takes your fancy.  Using high quality face paint that is tested for allergies, the Face Painters can ensure a clean and tidy workspace both during and after the event.
Read More
The great thing about Face Painting is that it can be easily themed to your event and no theme is too much trouble for our team - just name it and we'll rise to the challenge.  Whether it's a funfair themed wedding, a pirate themed birthday party or a sport event that requires flags of the world to be on the faces of the competitors and spectators, we've got it covered!
Our Face Painters are artists - each with years of experience
All the paints & brushes are included
Can do up to 15 full faces per hour
More, if only doing cheek designs
Our friendly, approachable and professional Face Painters are highly skilled and, above all, creative so you can look forward to a whole host of amazing, brightly decorated face at your event!
Why book The Fun Experts?
We only work with the best Face Painters and all their previous artwork is properly checked before they go out to your event - that way we can ensure that the Face Painter that arrives with you is right for your event.  We have over 10 years' of experience at events and have worked with some of the best in the business, so we know quality when we see it!
We also hold Public Liability Insurance of up to £10 million and all the Health and Safety documents you will ever need, such as Risk Assessments and Method Statements, which are freely available to download from our website.  The Fun Experts is a company that you can put your trust in, and we certainly won't let you down - just head over to our CustomerSure reviews to see some of the live, unedited feedback that we receive from from our happy customers.
The Face Painter Gallery is full of images from our recent events and shows many of the different full-face and cheek designs that our Face Painters can recreate for you - you'll no doubt see a few Fun Experts receiving the treatment too, they can't resist!
We had several events arranged with Fun Experts as part of an onsite engagement drive. The service & quality was excellent. I would definitely use them again!!
Lisa - The Very Group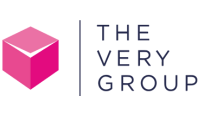 Our Tesco family fun day was fantastic! Staff were brilliant and very accommodating. We would definitely use you again
From all the staff at Tesco

The Experience we had due to The Fun Experts, was unforgettable.
Alfie - Blackburn College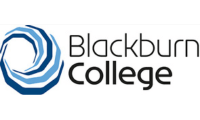 Great service pre and during the event - fully recommended vs other event companies
Sam - Tik Tok

Google always tries to choose the best event providers, and hiring The Fun Experts for a day was no exception.
Rachel - Google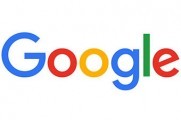 We LOVE The Fun Experts! The most incredible, professional and wonderful team!
Claire - Cash for Kids