Exhibition and Promotion Ideas
Draw a crowd with eye-catching exhibition stand games and attractions from The Fun Experts. We have the perfect crowd-puller games, such as the addictive Cash Grabber and Test of Strength or perhaps you'll find it easier to coax them in with the irresistible scent of freshly made Popcorn or Candy Floss.
With the option to brand and personalise the equipment, you can ensure that your brand is well represented to grab the attention of shoppers, delegates or passersby. You've already invested in a great brand identity on your website and advertising, so make sure to make your look cohesive with your hire from The Fun Experts. And of course, our enthusiastic Fun Experts are always on hand to man the equipment and be temporary ambassadors for you too.

Request your Exhibition & Promotional Event Guide
Read More
The Fun Experts have attended many of the exhibition centres including ExCel, NEC, Olympia, Manchester Central, to name just a few, so we are well versed in the requirements that each and everyone has, as well as logistical elements including access and so on. We are your Exhibition experts.
As well as exhibitions and promotional campaigns, our equipment can be used to create break-out sessions or chill out zones, giving your delegates a chance to rest and unwind during a full day of conferences and seminars.
As well as being great fun, it's important to keep the look and experience of your stand in line with your brand. Here's why you should consider branding your equipment from The Fun Experts:
Improve recognition
Connect with customers
Create clarity
Beat the competition
At a busy event it's important you stand out from the crowd. Pulling all the visual elements of your stand together will be of utmost importance. Luckily, the Fun Experts are here to ensure that your promotional event is a rousing success on all fronts.
Why book The Fun Experts?
All the equipment hire by The Fun Experts is housed and maintained in our Preston depot so you know you're getting exactly what you see on our website. As such, any branding that you ask us to complete will be executed with extreme attention to detail.
As well as Public Liability Insurance up to £10 million, full risk assessments and method statements are available from our website. We understand that exhibition spaces, universities and shopping centres must adhere to strict Health & Safety measures.
Having provided equipment for promotional events for over 19 years, The Fun Experts are able to provide a top quality turnkey service for your exhibition or promotional event. If you have any questions about your event or need any advice about the kinds of attractions that go down well, give the Fun Experts a call and we can talk through your event to come up with the best solution for you.
You can download your FREE Exhibition Guide now - filled with FUNspiration and information that will support you and help you stand out from the crowd at your upcoming Exhibition, Promotional Event or Product Launch. Packed to the brim with ideal products, case studies, branding information and more. It will give you some ideas about your stand and how to entice people to your brand.
We had several events arranged with Fun Experts as part of an onsite engagement drive. The service & quality was excellent. I would definitely use them again!!
Lisa - The Very Group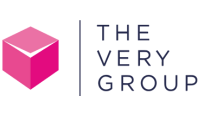 Our Tesco family fun day was fantastic! Staff were brilliant and very accommodating. We would definitely use you again
From all the staff at Tesco

The Experience we had due to The Fun Experts, was unforgettable.
Alfie - Blackburn College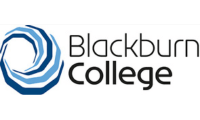 Great service pre and during the event - fully recommended vs other event companies
Sam - Tik Tok

Google always tries to choose the best event providers, and hiring The Fun Experts for a day was no exception.
Rachel - Google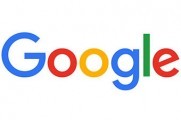 We LOVE The Fun Experts! The most incredible, professional and wonderful team!
Claire - Cash for Kids