Entertainers Hire
The interactive element is often key at events, and sometimes the best way to ensure a fully interactive experience is to have a real person there to keep things interesting. That's when it's time to get an Entertainer and we have just the guys (and bear)! From Event Hosts to Circus Skills to Santas & Elves, we work with the cream of the crop and they're perfect for your next event.
Having a personality at your event is one of the best ways to tie everything together: Event Hosts are great at rallying the crowd and keeping everyone's attention focussed at a Team Building or Fun Day event, whilst the Circus Skills entertainers can mingle with crowds, showing off their skills and even teaching a few willing participants too.
Read More
But we mustn't forget Sunshine Bear! The beating heart of The Fun Experts, every event he attends is instantly transformed into a sensation. He loves getting involved with kids and adults alike and around the festive period he even gets into the spirit of Christmas in his Santa suit - without drawing focus from Santa himself, of course!  
All our Entertainers are professionals and can do almost anything you need them to at your event:
Tie your event together
Run sports activities and commentate
Lead activities or just take part
Meet and Greet newcomers
Give big hugs (well, Sunshine Bear will…)
Whatever your event, you might find that adding in a big personality to your event is what elevates the whole atmosphere and brings smiles to the faces of everyone involved.
Why book The Fun Experts?
The Entertainers that we utilise are top quality professionals with over 10 years' experience in bringing smiles to guests at events.  As Fun Experts, we only attract experts in each of their fields of (fun) expertise! We've only ever had good feedback from the events they have been on, and you can witness this for yourself by heading to our CustomerSure reviews and checking out what our previous customers have had to say about them!
We also hold £10 million in Public Liability Insurance, and Risk Assessments, Method Statements and more are available from our website, so feel free to download at your leisure or if you need to provide them to a venue before they allow you to book us in.  We're here to help so if there's anything else you might need, either about the Entertainers or any of our other equipment, just drop us a line and we'll be only too happy to help.
We had several events arranged with Fun Experts as part of an onsite engagement drive. The service & quality was excellent. I would definitely use them again!!
Lisa - The Very Group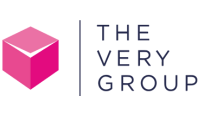 Our Tesco family fun day was fantastic! Staff were brilliant and very accommodating. We would definitely use you again
From all the staff at Tesco

The Experience we had due to The Fun Experts, was unforgettable.
Alfie - Blackburn College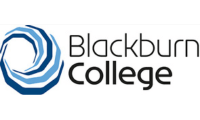 Great service pre and during the event - fully recommended vs other event companies
Sam - Tik Tok

Google always tries to choose the best event providers, and hiring The Fun Experts for a day was no exception.
Rachel - Google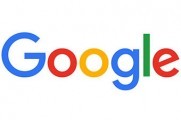 We LOVE The Fun Experts! The most incredible, professional and wonderful team!
Claire - Cash for Kids