Casino Tables Hire
It's you against the dealer on our classic Casino Tables as you place your bets and hope not to go bust.  We have a selection of great Casino Tables - Roulette, Blackjack and Poker - and they're still wildly popular at all kinds of events. So, are you feeling lucky?
All our Casino Tables are manned by our fully trained croupiers, who can run the game for you during the hire. Guests can 'buy' their chips at the tables using the funny money we provide, which you can hand out to guests either on arrival, at their table, or just when they come up to play, and then it's time to place your bets.  It's going to end one of two ways: either in losing all your chips or finding yourself on a winning streak!  And if you want to cash out, you can do so at any time, and we'll exchange your chips for the funny money.  The person with the most chips (or funny money) at the end of the event is declared the winner and they can walk away with a bottle of bubbly provided by us (unless you're wanting to provide and give away something a little more extravagant!)
Read More
Packages
Products
It's this element of chance that makes the Casino Tables popular at all kinds of events, but none more so than the Las Vegas Theme Party - team the tables up with attractive Las Vegas props and you've got yourself a real night out on the Strip!  They're also perfect for office Christmas parties too, giving everyone a chance to show off their gambling tricks and tips.
We make sure that everything is taken care of in your Casino Table hire, so there's no need to worry.  Though if you want to provide a prize for the winner yourself, you're more than welcome… we'll just keep the free bottle of bubbly to one side, for you to enjoy later ;)
Choose from Roulette, Blackjack or Poker
The tables are run by a trained professional croupier
7-10 people can play at once
All chips and funny money included
Authentic ex-commissioned Casino playing cards for Blackjack and Poker
Free bottle of bubbly included for the winner (or you!)
So don't leave it to chance and bet on our Casino Tables at your next event, or you might find yourself out of favour with Lady Luck.
Why book The Fun Experts?
Our Casino Tables are full sized tables, with a professional croupier on each one and we ensure that all games are run smoothly and without a hitch.  As it's all funny money and no real cash can be used, it's all in good fun and above board.  The tables you see in our gallery are the ones that will come to your event, and you can see how many people enjoy our tables on all our past events. Check out the CustomerSure reviews too, to see what people have said about our previous events.
We hold £10 million in Public Liability Insurance and keep all the relevant documentation on our website for you to download and provide to your venue.  There's also Risk Assessments and Method Statements, PAT certificate and everything you might need to put your mind at rest.  Never fear: The Fun Experts has your back!
Head on our to the Blackjack and Roulette Casino Table Hire Gallery to see some of the great events that we've been part of.
We had several events arranged with Fun Experts as part of an onsite engagement drive. The service & quality was excellent. I would definitely use them again!!
Lisa - The Very Group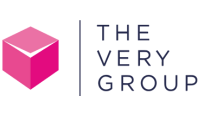 Our Tesco family fun day was fantastic! Staff were brilliant and very accommodating. We would definitely use you again
From all the staff at Tesco

The Experience we had due to The Fun Experts, was unforgettable.
Alfie - Blackburn College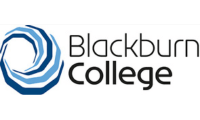 Great service pre and during the event - fully recommended vs other event companies
Sam - Tik Tok

Google always tries to choose the best event providers, and hiring The Fun Experts for a day was no exception.
Rachel - Google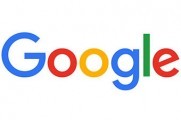 We LOVE The Fun Experts! The most incredible, professional and wonderful team!
Claire - Cash for Kids