School & University Event Ideas
It's back to school for The Fun Experts! Schools, Universities and Colleges are some of our most frequent customers who provide a wide range of events for their teachers, pupils and students - both current and prospective! Popular hires include the Digital Graffiti Wall and Photo Booth on open days and prom events, inflatables such as the Bungee Run and Human Table Football for sports activity days and the Giant Operation and Archery for educational events.
University Open Days are a crucial opportunity to make you shine above the rest and have students flocking to be part of your campus! What better way than with our event ideas for students that are guaranteed to create a funtastic atmosphere during your event. Many of our Fun Experts  are currently on their student journeys meaning we have first hand experience in knowing exactly what your audience is looking for when deciding their university.

Request your free Event Guide
Read More
It's that wide range of equipment that makes us so popular with education institutions and we're able to use our knowledge of these types of events to make your next event the subject of playground chatter all year round.
This year, we've been invited to provide equipment at the Prom Parties, Awards Ceremonies, Graduations and Leavers' Parties; we've participated in Team Building events and Sports and Fitness awareness events; and we've rolled out educational events designed to teach pupils and student new skills or learn about a wide range of topics.
All the equipment owned by The Fun Experts is regularly maintained and appears just as it does in all the photos you see on our website and comes delivered by our fully trained fun experts. This means that with The Fun Experts you always get:
Wide range of properly maintained equipment
Friendly and enthusiastic Fun Experts
The willingness to go that 'extra mile'.
We're always happy to work around you and your schedule, both at the enquiry stage and during the event itself, so you know that you've invested in a company that understands your needs.
Why book The Fun Experts?
We always provide our equipment after a full check for safety and functionality and our Fun Experts are only too happy to ensure that your event runs smoothly and efficiently on the day, in line with class schedules and break times.  For equipment such as the Archery hire, our Fun Experts take part in rigorous training sessions to ensure that they are aware of all the Health and Safety requirements that go into using that equipment.
Our Public Liability Insurance up to £10 million, full risk assessments and Method Statements are available to download from our website, so you can be fully informed before we even turn up at your school, college or university.
Click here to go to the Gallery where you can see they equipment that we have provided for School and University Events in the past few years.  
We had several events arranged with Fun Experts as part of an onsite engagement drive. The service & quality was excellent. I would definitely use them again!!
Lisa - The Very Group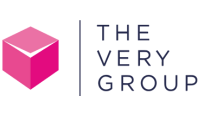 Our Tesco family fun day was fantastic! Staff were brilliant and very accommodating. We would definitely use you again
From all the staff at Tesco

The Experience we had due to The Fun Experts, was unforgettable.
Alfie - Blackburn College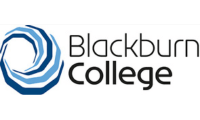 Great service pre and during the event - fully recommended vs other event companies
Sam - Tik Tok

Google always tries to choose the best event providers, and hiring The Fun Experts for a day was no exception.
Rachel - Google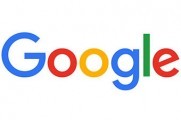 We LOVE The Fun Experts! The most incredible, professional and wonderful team!
Claire - Cash for Kids