Office & Corporate Party Entertainment
After a hard week at the office of crunching numbers, formatting spreadsheets and trying to look awake in meetings, giving your employees a party to look forward to might be the best way to reward them for all their hard work. After working to get their sales figures up it might be worth giving them some other fun activities to take the pressure off, but still engage their competitive streak; the Nintendo Switch Hire features a great range of games to bring everyone together in a tournament.  Alternatively if you need to dial it back a bit; maybe something more passive, but equally enthralling, in the form of our Magic Selfie Mirror?
The Fun Experts have a huge range of games and activities as part of our corporate party entertainment packages, designed to stimulate the senses and skills of your office colleagues, and we're always finding new and exciting equipment to bring to offices, depots and warehouses all over the UK.  From the big inflatables suitable for Team Building activities to the Side Stalls and Fun Foods for a funfair themed day out, we have everything you need to bring a smile to the faces of everyone involved.

Read More
So let's turn your next event into something other than "another day in the office", using our experience as Fun Experts. And if you're still stuck for ideas, why not try some of these great entertainment options:
Step into the next dimension with the Virtual Reality Experience
Be in control of a miniature off-road car with the Remote Control 4x4 Vehicle Challenge
Spark off a sense of nostalgia with our range of Giant Games
Settle those office rivalries on the Inflatable Bungee Run
Inviting the Fun Experts is the best way to ensure there are no David Brents at your party as everyone bands together in fun and frivolity. 
Why book The Fun Experts?
Simply put; The Fun Experts are the Office Party Experts!  We've been bringing our own unique brand of fun to parties all over the country for almost 15 years and everything we've learned will make you event run smoothly and you won't even have to lift a finger! We own all the equipment we hire, distributed from our Preston and Milton Keynes-based depots, so there's no doubt that everything you hire will be exactly as you see it on our website and we're not hiring in equipment from lesser-quality suppliers. 
We also have Public Liability Insurance up to £10 million, full risk assessments and Method Statements which you can download directly from our website, so you can breathe easy, safe in the knowledge that we have taken everything into account when we supply to your event. We don't hide behind flashy gimmicks - everything is up front for you to see - like the reviews that we receive direct from our customers and published live and unedited on our website.  We're confident in our ability to provide excellent service and equipment.
Our online galleries will give you the chance to view everything that we do, as they appear at our events - no stock images here! Once you made your selection, give the Fun Experts a call and we'll make your office party into a real watercooler talking point!
Google always tries to choose the best event providers, and hiring The Fun Experts for a day was no exception.
Rachel - Google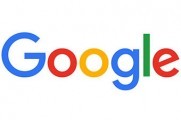 The Fun Experts were BRILLIANT! The staff were lovely and the equipment provided was fantastic. Thank you!
Kym Marsh - 40th Birthday Party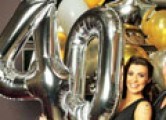 Our Tesco family fun day was fantastic! Staff were brilliant and very accommodating. We would definitely use you again
From all the staff at Tesco

Thank you The Fun Experts. The entertainment was a roaring success!
Jackie, Merlin Leisure Entertainments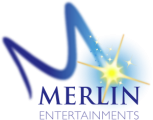 Thanks to all the Fun Experts, the day went without a hitch.
Brian - Arriva Bus

We LOVE The Fun Experts! The most incredible, professional and wonderful team!
Claire - Cash for Kids