Ministry of Defence Event Entertainment
When you're organising your up and coming Mess Events, you need the right partner! And with The Fun Experts by your side they're sure to be a success. Whether it's an Open Day welcoming potential new recruits, an annual Summer Ball or Regimental Day celebrations, with our range of Ministry of Defence entertainment ideas, we can guarantee you won't be able to pull your Sergeant away from our Photobooth!
If you're planning an evening function for your troops or inviting family members along, you will want to make the experience memorable for everyone in attendance and we want to be able to bring the fun factor to every event and help you do just that. 
Read More
Packages
Products
Catering for everything from evening events to awards ceremonies, The Fun Experts are the UK's leading event entertainment supplier. Just leave it to us and we'll put together the perfect package and organise your event with flair. We've previously had the pleasure of providing fun to barracks up and down the country, including Beachley and Wellington Barracks, Royal Marine Base Chivenor and Royal Scots Dragoon Guards.
Perhaps you're looking for a fun way to help your troops to wind down and improve mental health? Equipment like our Table Football and Air Hockey to Giant Games or outdoor activities including the 300ft Inflatable Assault Course are tried and tested in being the perfect way to engage and reward teams.
So, why should you hire The Fun Experts for your next Mess Event? Here's just a few reasons:
Boost morale
Impress and welcome visitors 
Add extra fun to your events
Create new relationships within your team
From the moment you make your enquiry to the event itself, you know that you're being well looked after as we make the whole process easy, bringing the finest and newest equipment to your event.
Why book The Fun Experts?
The Fun Experts are always on the look-out for something new and you'll always be able to find something interesting for your event. We own and maintain all our equipment ourselves, so we guarantee you will receive the equipment exactly how it looks on our website - no third-party hires around here.
And over our 10-plus years of equipment hires for corporate events, we've amassed a great range of equipment that's always been updated and expanded upon - we currently stock over 375 fun products.
You wouldn't want to do the same as everyone else - make sure your party is as unique as you and your business deserves. You can see by checking out our CustomerSure scores that we always leave our customers happy and eager to book us again for their next event!
Cast your eyes over our Evening Functions and Events Gallery to see some of the great equipment that clients have hired for their Ministry of Defence events.
We had several events arranged with Fun Experts as part of an onsite engagement drive. The service & quality was excellent. I would definitely use them again!!
Lisa - The Very Group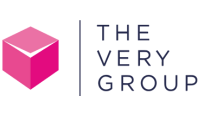 Our Tesco family fun day was fantastic! Staff were brilliant and very accommodating. We would definitely use you again
From all the staff at Tesco

The Experience we had due to The Fun Experts, was unforgettable.
Alfie - Blackburn College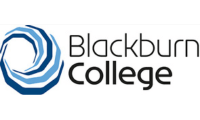 Great service pre and during the event - fully recommended vs other event companies
Sam - Tik Tok

Google always tries to choose the best event providers, and hiring The Fun Experts for a day was no exception.
Rachel - Google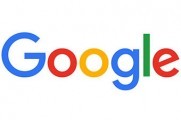 We LOVE The Fun Experts! The most incredible, professional and wonderful team!
Claire - Cash for Kids