Corporate Branding Ideas
The Fun Experts - it is a brand that The Fun Experts are proud of, one that sums up what we do, straight to the point.  And our brand is one we're proud of; to share our knowledge, passion and expertise with you is what makes our day to day so invigorating.
Whether you're needing ideas for a new product launch, ideas for the introduction of a new brand, or maybe you're needing some suggestions to help you with a promotional event? Whatever the reasoning maybe, the Fun Experts at The Fun Experts have a wealth of knowledge when it comes to the power of your branding. 
Read More
Understanding how important a brand can be to a company, we have enabled many of our products to be open to Corporate Branding. Offering you the opportunity to add your brand on a larger scale to something that will attract the crowds and keep them entertained, allows you the perfect opportunity for engagement. A large number of our products are open to bespoke branding options, for example:
Batak Pro - the 2m frame can feature a bespoke foamex backboard, a great canvas for your company name / logo
Photo Booth - from bespoke skins / panels to the print outs that guests take away, you can feature your brand in more ways than one
Cash Grabber - bespoke tickets / funny money can be printed for your exhibition.  We can also brand the outer panels of the Cash Grabber
Side Stalls - each stall comes with a front banner which can be replaced to feature your company brand on a bespoke banner
This is just the start of some of the fantastic options we have available to add an extra element of Wow! to your event.  Each product that is open to branding will be detailed in their own Upgrade Options; alternatively, speak to the Fun Experts and we can share with you the options available.
Why book The Fun Experts?
With a thirst for fun and excitement, we have for over ten years built on our catalogue of providing entertainment hire for a variety of events, nationwide.  We often challenge ourselves with what we can provide to our customers and deliver Wow through service.  In knowing and understanding your event requirements, we have gained the expertise and knowledge that adds to our ability to be creative and unique, which we are more than happy and want to share with you.
With £10 million Public Liability, Risk Assessments, Method Statements available to download from our site, and PAT test certificates and other health & safety requirements met, you can trust that you're in safe hands.
We had several events arranged with Fun Experts as part of an onsite engagement drive. The service & quality was excellent. I would definitely use them again!!
Lisa - The Very Group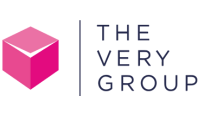 Our Tesco family fun day was fantastic! Staff were brilliant and very accommodating. We would definitely use you again
From all the staff at Tesco

The Experience we had due to The Fun Experts, was unforgettable.
Alfie - Blackburn College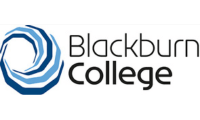 Great service pre and during the event - fully recommended vs other event companies
Sam - Tik Tok

Google always tries to choose the best event providers, and hiring The Fun Experts for a day was no exception.
Rachel - Google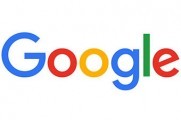 We LOVE The Fun Experts! The most incredible, professional and wonderful team!
Claire - Cash for Kids