Funfair Side Stalls Hire
Bring the fun of the fair to your event and watch as guests take on the challenge of our fairground themed Side Stalls.  With a collection that features classic fun fair games including Coconut Shy and Ball In A Bucket, our Side Stalls are sure to delight guests with their challenges and novelty prizes.
With a mix of traditional games and some classics with an added twist, games such as Hoopla and Tin Can Alley are housed within the bright red exterior and striped roof of the stalls, which make for an eye-catching crowd pleaser.
Read More
Suitable for all ages and a variety of event types, whether at your upcoming wedding, corporate family fun day, fetes or fundraising event, our selection of Side Stalls have been recreated to allow for fun for all. And better still, come the festive season, many of the classic fairground games come with the fun of a Christmas theme!
Every game can come with the added pleasure of a Fun Expert too as our team set you and your guests the challenge of Hook A Duck or Cork Shoot, giving you tips along the way and even joining in with you to add that competitive edge!
Are you ready to face the challenge of our fun fairground stalls and walk away with a prize or two? Let's see what we have in store for your event.
Why book The Fun Experts?
With over 375 products available to hire, The Fun Experts have been supplying fun to thousands of events for over a decade.  Since day one, our classic carnival themed Stalls have been a hit at events across the nation and they continue to be at events to come.
Knowing what works at your event is part of why we are The Fun Experts; our experience and knowledge is there to be shared with you in organising your event and ensuring that every guest (including yourself) comes away with a smile on their face.
Landing here, you're off to a great start at selecting what will work well for your event. But because you're spoilt for choice, take a look at our Side Stalls Gallery to help you make a decision as to what you should choose!
We had several events arranged with Fun Experts as part of an onsite engagement drive. The service & quality was excellent. I would definitely use them again!!
Lisa - The Very Group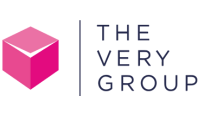 Our Tesco family fun day was fantastic! Staff were brilliant and very accommodating. We would definitely use you again
From all the staff at Tesco

The Experience we had due to The Fun Experts, was unforgettable.
Alfie - Blackburn College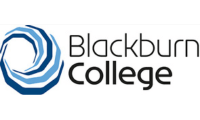 Great service pre and during the event - fully recommended vs other event companies
Sam - Tik Tok

Google always tries to choose the best event providers, and hiring The Fun Experts for a day was no exception.
Rachel - Google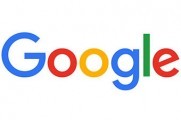 We LOVE The Fun Experts! The most incredible, professional and wonderful team!
Claire - Cash for Kids