Venues, Bars and Clubs Ideas
The best part of a night out? Making memories that last a lifetime!  And since we can't rely on alcohol to help us create (and retain) those memories, the best way is to have something during your event that people can't help but remember. That's where we come in! From our classic Photo Booths and Magic Selfie Mirrors to the deceptively tricky Side Stalls and Games, there's always going to be something that The Fun Experts can bring to turn your event into a legendary one!
It's the great range of different items that make The Fun Experts your go-to company and one stop shop for equipment in your venue. The client may have tasked you to source the Photo Booth for them, or you might want to offer them something different… like the Roll A Ball Donkey Derby to make their night complete. And don't forget the Rodeo Bull, which is always a big hit!
Read More
We've provided equipment for Birthday Parties, Weddings, Bat Mitzvahs / Bar Mitzvahs and much more besides for a wide range of venues, but the bulk of the events seem to be… the Office Party!  Luckily we have everything you'll ever need from Casino Tables to Fun Foods!  Or you might just want to add something a little extra to your venue to entice a few more customers in.
There's never been a better time to get something extra at your event: every pub, bar or club seems to have their own unique selling point, but giving your guests a fun activity will keep your venue's name on their lips all year round.
Give something back to your guests
Offer an extra service to your venue hires
Amazing unique equipment
We can take care of everything for you, as we'll always ensure we have enough staff members to run the equipment and manage the queues that will definitely start to form, once word gets around!
Why book The Fun Experts?
All the equipment hired by The Fun Experts is of the highest quality and won't look out of place in your venue: everything is sure to be perfect. Our 10 years' experience in providing equipment for events is unrivaled and we always ensure that every aspect of the event is taken care of.  No need for you to worry about it!  Plus we hold £10 million in Public Liability Insurance and all the documentation, including risk assessments and Method Statements are freely available to download from our website.  That's how you know you're in good hands.
And then there's the CustomerSure reviews - straight from our customers and provided, unedited, on our website!
Get yourself over to our Gallery and check out the Evening Functions and Events Gallery… and whilst you're there take a tour around the equipment gallery pages for some more ideas on great equipment for your venue!
We had several events arranged with Fun Experts as part of an onsite engagement drive. The service & quality was excellent. I would definitely use them again!!
Lisa - The Very Group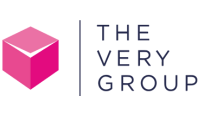 Our Tesco family fun day was fantastic! Staff were brilliant and very accommodating. We would definitely use you again
From all the staff at Tesco

The Experience we had due to The Fun Experts, was unforgettable.
Alfie - Blackburn College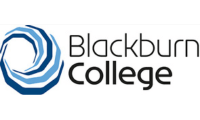 Great service pre and during the event - fully recommended vs other event companies
Sam - Tik Tok

Google always tries to choose the best event providers, and hiring The Fun Experts for a day was no exception.
Rachel - Google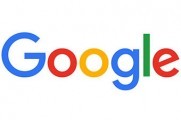 We LOVE The Fun Experts! The most incredible, professional and wonderful team!
Claire - Cash for Kids