Santa and Elf Hire
There is one invite you can't forget this Christmas - the big man himself, Santa. Second invite: his Elf. With guests counting down to the festive season and the Christmas Grotto booked, you shouldn't forget about our Santa Claus and Elves hire. Otherwise, you will end up on the naughty list.
With a ho-ho-ho and his infectious joy and festive cheer, Santa is the perfect addition to your Christmas event. While Santa meets and greets his guests, listening to their wishes for this Christmas, his Elf assistant will be busy keeping order in the queue as excited guests wait anxiously. They'll keep them entertained with fun and talk of the festive season.
Of course, Santa and his Elf don't need to be confined to the warmth of his Grotto. They'll be more than happy to walk around and meet and greet your guests about your event, taking part in the celebrations around them.
With a team of professional actors ready to put on the big red Santa costume suit or green elf tights, you can be sure that your guests will be in fantastic company as the celebrations are shared and memories made to last.
What events is the Santa and Elf Hire suitable for?
If only Christmas could be all year round, then we would have the pleasure of their company 52 weeks of the year.  But as it's not, we'll just have to make the most of their company at the following events:
Christmas Parties
Corporate Christmas Events
Christmas Meet and Greets
Universities / Colleges / Schools
Fundraising Events
Shopping Centres
Wherever you may be, Santa and his Elf will always come filled with Christmas cheer and be ready to celebrate this wonderful time of year.
Key features of the Santa and Elf:
Professional actors spreading festive cheer
You're never too old to believe in the magic of Christmas. With Santa and his Elves, we invite you to join the Fun Experts spreading the magic this Christmas. You can be sure guests will come away with memories to cherish.
Included with the Santa and Elf Hire
Professional actors in costume
Years of experience in spreading festive cheer
Equipment Size: Various sizes available
Staff: Adult supervision
Equiment Included with Snowman Costume Hire:
1 x Snowman Costume
1 x Fun Expert (to wear costume)
2 x Battery Packs
1 x Battery Charger
* please note that if your event is busy we will require you to provide a chaperone to accompany the walkabout snowman.
Hiring your santas and elves for our Grotto made it so much easier than sorting our own. Faultless service... thank you!
Jessie Althom
This year you came to our rescue by providing a santa and elf each day for our grotto. In the past we've had problems with people not turning up or turning up late...so a huge thank you for making it so easy this year!
Dan Ainscough, Centre management company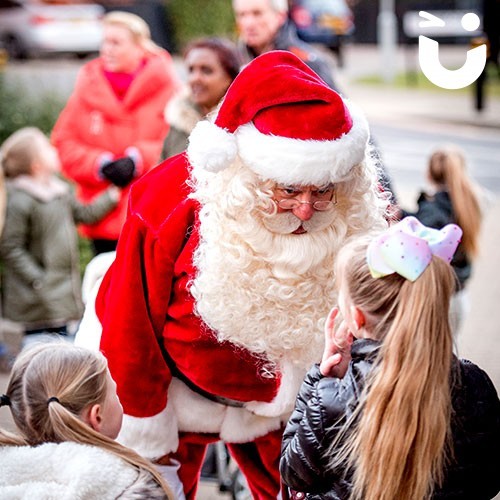 Santa and Elf Hire has been added to your Event Quote.
Close
Call the Fun Experts to discuss your event: