Santa's Grotto Presents
You've sorted everything for your event - the grotto is in place, Santa is standing-by and the Elves are poised to let the little ones in to meet the big man in red… but there's something missing (not the Christmas jumpers). The best part of meeting Santa Claus is the children walking away with their own Christmas gifts, a taster for what's to come on December 25th!
Here at Sunshine Events, we've got the solution to all of Santa's problems… no need to work the Elves overtime as we've assembled some amazing Santa's grotto gift packages and stocking fillers suitable for girls and boys of all ages! Packed into the decorative Christmas bag are stationary sets, puzzles and much more to bring a smile to the faces of everyone who receives them!
But if you're looking to provide something a bit more special, talk to our Fun Experts who can 'present' you (ha, see what we did there?) with some more ideas.  From soft toys to kaleidoscopes to wooden blocks, there's something for all ages and interests. 
What events are the Santa's Grotto Presents suitable for?
Any event where children are coming to visit Santa will need a few presents to give to them before they leave.  Events such as:
Christmas Parties
Corporate Events
Fundraising Events
Shopping Centre Promotions
Santa's Grottos
Key Features of the Santa's Grotto Presents:
Wide range of gifts available
Christmas gift bags available packed or unpacked
All ages and interests can be catered for
Wrapped and unwrapped present available
If you've got a string of children attending your event and you want to give them a souvenir of their visit to Santa, then make sure you give the Fun Experts a call!
Please speak to the Fun Experts to discuss your specific Christmas event requirements, we can offer...
Christmas gift bags available pre-assembled
All ages and interests can be catered for
Equipment Size: Various sizes available
Speak to a Fun Expert today to discuss the bespoke upgrade options available from additional equipment, branding, prizes, props and theming. As we own all our own equipment we have the flexibility to adapt equipment to suit your requirements.
The grotto looked AMAZING in our shopping centre all through December and the presents were perfect. See you again next year!
Lisette Smith, Marketing Manager
Our Christmas Grotto presents were brilliant. Already bagged and ready to give out. Thanks for delivering more at short notice...we will order more this year!
Gemma Cryer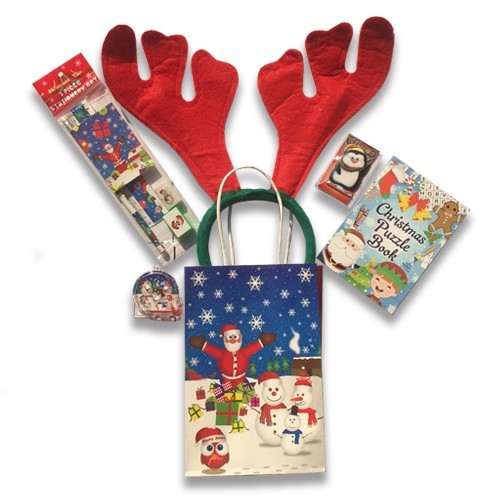 Santa's Grotto Presents has been added to your Event Quote.
Close
Call the Fun Experts to discuss your event: