Fundraising for Eaton House Manor School!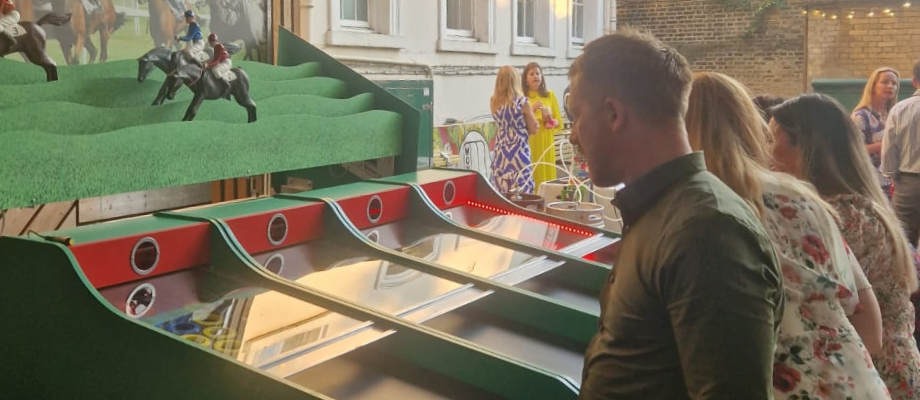 ---
What Eaton House wanted...
It's currently the last week of summer term with one day to go until the summer holidays are upon us and school fetes are happening up and down the country. This school had the right idea to have theirs early while the weather was looking great and came to The Fun Experts looking for a big package of fun carnival themed equipment that would keep 200-300 students and staff entertained for the full duration. 
How The Fun Experts helped...
Nearly one year on from Lauren joining The Fun Expert Sales Team, she's now more than experienced in putting on a successful event and helping Eaton House to plan their big summer fundraiser was no challenge for her! Of course, no carnival is complete without a selection of Fairground Stalls, so Lauren laid the groundwork for the event with four Stalls in a range of difficulty from Ferris Wheel Hoopla to Cork Shooting. Other ideas included an Ice Cream Bike, Deckchairs and Test of Strength. With concerns about the weather, Eaton House decided to ditch some of the outdoor kit and settled on Interactive Games such as the Roll a Ball Donkey Derby and Ballnado and Magic Selfie Mirror.

The Final Result
A team of four Fun Experts made the journey down to London on the day of the event, kit was set up in the school grounds, in the auditorium and under a large wooden canopy ready for an evening of fun. Staff needn't have any worries about the weather as the event, held from 7-11pm ended up being a sunny evening to remember! Following the event, Lauren was delighted to receive a phone call from the event's organiser specifically to rave about how much everyone enjoyed our equipment and staff at the event. 

The feedback we receive is one of the most rewarding things about being the Fun Experts and all of our Live Customer Reviews are available to view at any time on our website. You probably won't want to think about going back to school just yet but now is the perfect time to remind you that Freshers Week and Back to School Events aren't far away and we have all the inspiration and experience to help you plan an amazing one!