A Squash and A Squeeze...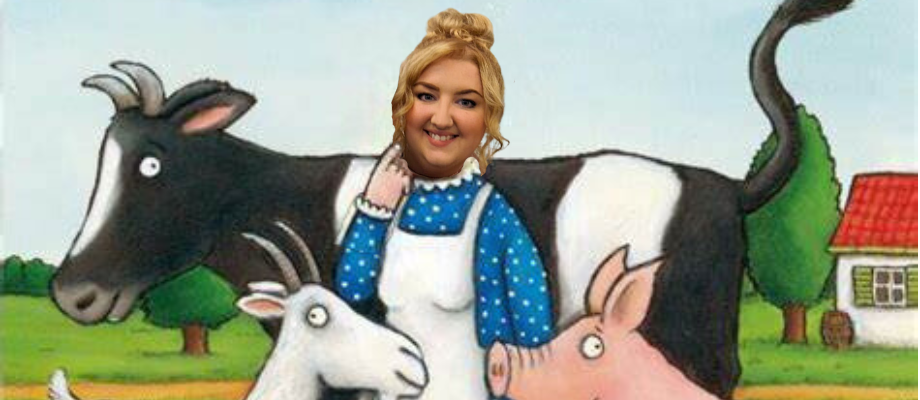 ---
What The Lowry wanted...
If the title of this blog doesn't ring a bell to you, cast your mind back to your childhood or even your children's bookshelves at home, where I'm sure you'll find classics like The Gruffalo, Room on the Broom, The Stickman and indeed A Squash and a Squeeze, all written by the iconic children's author, Julia Donaldson. Now where does The Lowry come into this? This summer, the museum based in Salford Quays is opening its own Exhibition showcasing the creation process of Julia Donaldson and her illustrator Axel Scheffler's beloved stories, along with the opportunity for children to get creative with writing, dress up and play. 
The Exhibition opened up on Saturday the 22nd of July and has been very popular with families ever since, meaning large queues have been forming and children are growing restless. A few days into the event, The Lowry decided that something needed to be done to keep children entertained as they wait to enter the Exhibition... Enter The Fun Experts!

How The Fun Experts helped...
With 24 hours to turn things around, Rachael from Quaytickets had a frantic phone call with our fabulous Fun Expert Beth, who wasted no time putting together a package of fun, family friendly Games including Giant Connect 4, Jenga, Noughts & Crosses and Soft Play and it wasn't long before The Lowry were all booked in and Fun Expert Shabeeb was in a van on the way to Salford ready to deliver some fun.

The Final Result
Shabeeb arrived the following afternoon and had the Giant Games all set up and ready to go in no time. It was a real squash to fit The Lowry into our busy calendar of events and a real squeeze to get the games into one of the vans but it was all worth it to satisfy our client and to see queueing children and parents smiling. The Julia Donaldson Exhibition is open for the remainder of the year and is completely free, so definitely worth a visit especially while our Giant Games are in place for the next two weeks if you're looking for something to do this half term. 
With the help of teamwork between our client, sales and logistics teams and event staff member Shabeeb, we managed to pull off the fun in less than 24 hours. If you have some last minute event plans that you need some urgent help with, it's never too late to Get In Touch with our team who will do everything they can to help you out!