The Return to Lancaster University...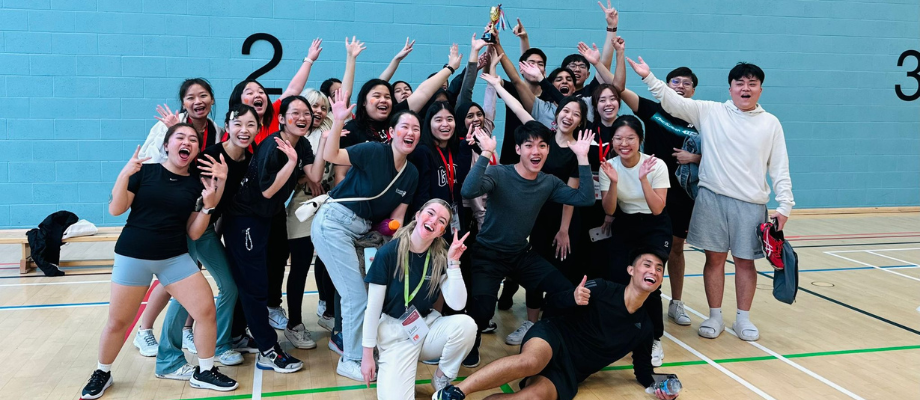 ---
What Lancaster University wanted...
It's that time of year again where Lancaster University give their students from overseas an early welcome to the University and give them a taster of the British school experience by hosting a full scale Team Building event inspired by the typical school sports day. The Fun Experts have hosted an event like this for Lancaster University twice before and with the previous two years being such a huge success in breaking the ice between students and showcasing team spirit, they wanted to bring it back for a third year...
How The Fun Experts helped...
It wouldn't be a sports day without a bunch of Team Races to compete at and lucky for Lancaster, we have all of the nostalgic classics in store such as Egg and Spoon, Sack Race and Tug of War, as well as our Walk the Plank and Ski Slaloms. We also padded out their package with Hungry Hippos and Wrecking Ball Inflatables, along with our Puzzle Cube and bespoke Flag Grab game which involves students being presented with a picture clue and having to race to grab the corresponding flag. To top it all off we added in some sports day essentials, which included multi-coloured bibs, a score tower, winners trophy and podium and of course, some Fun Experts to host the event, make sure everything is running smoothly and everyone has fun!

The Final Result
Lancaster University is of course situated in the middle of Lancashire, which is actually home of The Fun Experts so event team superstars George, Jenny, Ric and Adam didn't have far to travel to this event. Students were eager to get stuck into the day's games and challenges and were soon loving going head to head with each other and cheering on their new found friendships. These events are always fun for the students in attendance and the Fun Experts hosting the event and are something we look forward to putting together every year.
The number of clients that return to us every year, whether that's to host their Team Building Event or put together huge Family Fun Days is a testament to the standard of service that we provide at the Fun Experts. Want to experience it for yourself? Contact The Fun Experts today to start your best event planning experience yet.