Fun at Hud Fest 2023!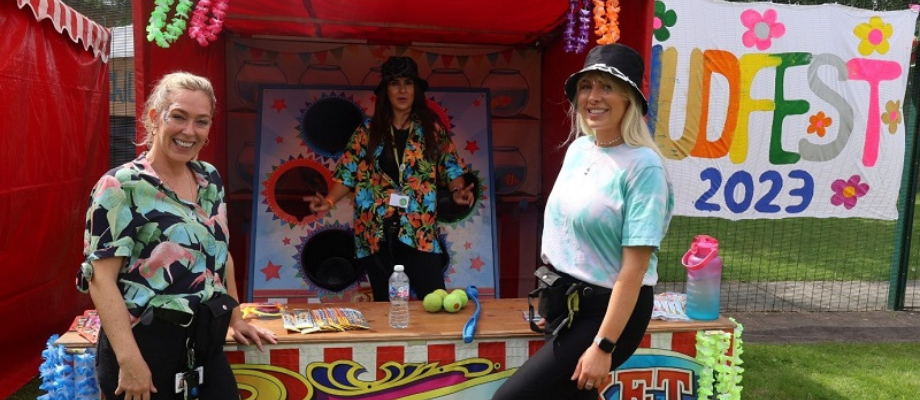 ---
What Cygnet Group wanted...
After a tough few years dealing with a global pandemic, things at Cygnet Group (a health and social service company for young people) are finally back to normal and what better way to celebrate than with a Fun Day event for service users and staff to attend. The Occupational Team at Cygnet Group were tasked with organising Hud Fest 2023 and wanted to go above and beyond and pull off a full scale summer fair with the help of The Fun Experts...

How The Fun Experts helped...
The team at Cygnet Group had all bases covered when it came to putting on a Fun Day from a big BBQ lunch followed by sweet treats like donuts and ice cream, a DJ tent, tombola and the ever popular wet sponge stall, now all that was missing was the fun entertainment to top it all off. During the peak of our summer season, fun gets snapped up fast so Fun Expert Lauren was eager to get them all booked in; the Cygnet team promptly secured their package of equipment which included Ball in a Bucket and Coconut Shy Side Stalls, our Bungee Run and Surf Simulator Inflatables and a Mega Buzz Wire.

The Final Result
Fun Experts Jamal and Noel drove down to Bury on the day of the event with a van full of fun and got all set up and ready for the event to start. Reading a quote from the Director of Nursing, it's clear to see that everyone in attendance had a great time:
"The weather was on our side and the atmosphere was electric. It was a breath of fresh air to see the co-produced work for the event and to see everyone enjoying themselves together. If I hadn't have known better I would never of guessed the event was taking place in a secure setting. Well done to all who organised and attended. I look forward to the next event."
If you'd like to read more about the event from our client's point of view, you can check out Cygnet Group's Blog!
All photos used in this blog are courtesy of Cygnet Group Bury.