Tug of War Team Building
It's time for the decisive contest; the real struggle; the severe contest for supremacy! Two team locked in battle as they try to best their opponents by pulling on the opposite ends of a rope, the winners being the team that pulls the rope far enough that the marker passes the centre line. In some games there's a muddy moat between the teams, with the losing team being pulled into the murky mire!
At Sunshine Events we often find the best use of the Tug of War Hire is for Team Building events, usually as a final game between the top two teams.  There's more to it than raw strength though - get the rhythm right and coordinate your team to pull at the right time and you might find that even a weaker team can pull through to victory!  Of course, there's always the weight issue to deal with too - a heavier team will have a stronger anchor.
Safety is very important to the Fun Experts, so when we use the Tug of War at events we always ensure that the ropes are used correctly to ensure that no injuries occur. The huge ropes are heavy and thick, so there's no chance of them breaking… unless you have Thor and Hulk competing against each other… obviously.
What events are the Tug of War Hire suitable for?
Whilst the Tug of War is a great final game for Team Building events, it can be used at any event that needs bit of healthy competition.
Team Building
Private Parties
Fundraising Events
Promotional Events
Charity Events
University / School Events
Birthday Parties
Key Features of the Tug of War Hire:
Can be collected from our Preston depot
A fun game for all ages
Huge, strong rope
Heave! Let the Fun Experts pull your event together with the Tug of War Hire - just drop us a line, rope us in and we'll make sure that you aren't strung along!
Equipment Included with Tug of War Rope:
---
Equipment Size: 30m long x 0.1m diameter
Operational Area Required: 35m long x 4.0m deep
Staff: adult supervision required (staff hire available)
Number Of Users: up to 20
Recommended Age/Height of Users: 5 years and over
Speak to a Fun Expert today to discuss the bespoke upgrade options available from additional equipment, branding, prizes, props and theming. As we own all our own equipment we have the flexibility to adapt equipment to suit your requirements.
The Fun Experts organised our company Team Building event. I will definitely be recommending them to other projects in our company.
Victoria Callow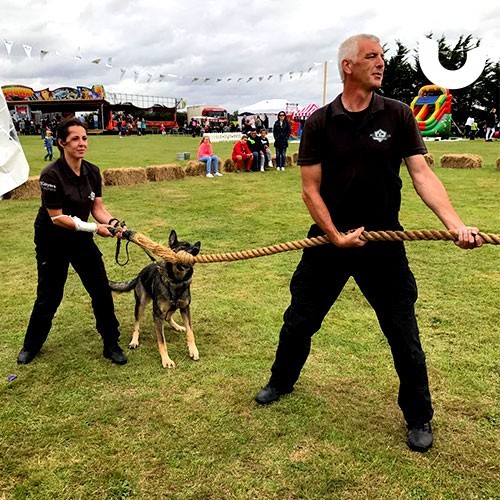 Tug of War Team Building has been added to your Event Quote.
Close
Call the Fun Experts to discuss your event: