Egg and Spoon Race for Team Building
Egg and Spoon Race for Team Building
As part of the Sports Day Activities or as an event on your Team Building Day, the Egg and Spoon Race Hire is a great way to give your guests a taste of their school days as well as giving them a tricky activity to test their speed as well as their steadiness at holding an egg on a spoon.
Using either standard sized eggs or the much bigger 'dinosaur' eggs, contestants will need to get from one end of the racetrack to the other without dropping their precious egg. If you want to introduce a few obstacles to your tracks, we can certainly recommend some of our Assault Course inflatables! As they take their places behind the start line, will they be the confident speedster or is it steady-as-you-go in order to win the race? 
And it's not just the adults who are hogging the limelight, kids and teens alike can all compete in the task to become the Egg and Spoon Race champion.  It's very likely that they'll be leaving the grown-ups behind as they race ahead!
What events are the Egg and Spoon Race Hire suitable for?
The Egg and Spoon Race Hire really does make for a great part of your Team Building Event and is sure to bring out your competitive side and the memories of those school day races!
Team Building events
School Events
Fun Days
University Events
Sports Events
Birthday Parties
Key Features of the Egg and Spoon Race Hire:
6 x set of eggs and spoons
Use standard eggs or giant 'dinosaur' eggs (enquire on booking)
So keep a steady hand as you head off down the track, but don't let your precious quarry drop or you might end up with egg on your face!
Equipment Included with Egg and Spoon Hire:
6 x Colourful Spoons
6 x Colourful Rubber Eggs
---
Speak to a Fun Expert today to discuss the bespoke upgrade options available from additional equipment, branding, prizes, props and theming. As we own all our own equipment we have the flexibility to adapt equipment to suit your requirements.
The Fun Experts organised our company Team Building event. I will definitely be recommending them to other projects in our company.
Victoria Callow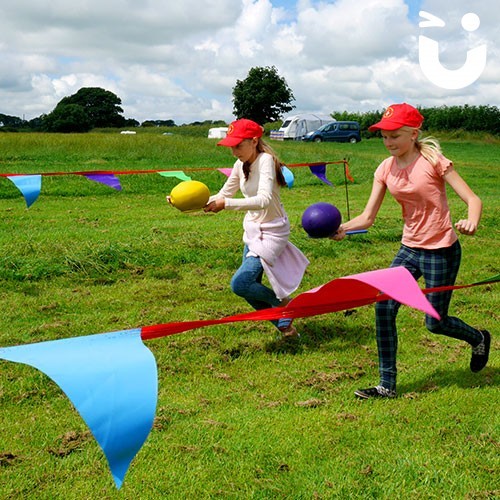 Egg and Spoon Race for Team Building has been added to your Event Quote.
Close
Call the Fun Experts to discuss your event: