Winter Wonderland Entertainment Package
Winter Wonderland Entertainment Package
Turn your Christmas Party into the best winter wonderland outside of the North Pole with the Winter Wonderland Backdrop Rental and Entertainment Package.
Perfect for your upcoming office party, the Winter Wonderland theme party package adds pure magic with the Giant Snow Globe, allowing guests to be surrounded by snow and smile for the camera as they take selfies in this wonderful setting. Then it's on to the classic Photo Booth.
With state of the art green screen technology, your guests can strike their poses against a fantastic selection of Christmas-themed backgrounds…and if you've forgotten your Santa hat, don't worry as we'll have all the Christmas props you need to wear.
For that final festive feel, we also include some of our Winter Wonderland decorations which will make any venue, large or small, feel all the more special at this wonderful time of year. As we provide the fun and memory-making, this package is perfect for bringing guests together at a special time of year and allows you to be a part of it as we take away the stress in deciding what would be best.
What events is the Winter Wonderland Entertainment Package suitable for?
One of the most popular festive packages we have available, it's perfect for your Christmas event if you're in need of some inspiration and ideas for celebrating Christmas with your guests, whether work colleagues, friends or family. Suited to fit a variety of venues across the nation, we will visit you at your:
Christmas Office Party
Corporate Christmas Event
Community Event
 the ideas and inspiration don't stop here though!
Speak to one of our Fun Experts who will happily guide you through your Christmas event and share with you the passion and expertise for this wonderful time of year.
Key features of the Winter Wonderland Entertainment Package:
A ready-made package, perfect for your Christmas Event, The Giant Snow Globe will entertain everyone of all ages. Surrounded by snow and Christmas decorations, it's the perfect photo opportunity With the latest green screen technology, the Photo Booth provides endless fun as guests strike a pose
Giant Snow Globe - A fantastic experience as guests climb into the Snow Globe and are surrounded by snow and Christmas Props
Christmas Photo Booth - With unlimited prints throughout the night, your guests can take away and keep the perfect memory
Winter Wonderland Theming - With our Reindeer and Snowman prop set upon a snow-covered area, against a Winter Wonderland backdrop and two Christmas Trees, this wonderful winter scene adds to the festive feel
Operational Area Required: please speak to the Fun Experts to discuss area required.
Power: standard socket required (generator hire available 6.5kva)
Staff: trained assistant provided
Access Requirements: please note that a width of approximately 1.3m is required when moving the equipment through doorways and corridors. If you feel that access may be an issue, such as stairways or lift access, uneven surfaces, obstructions or perhaps long distances then please mention this in your enquiry.
Speak to a Fun Expert today to discuss the bespoke upgrade options available from additional equipment, branding, prizes, props and theming. As we own all our own equipment we have the flexibility to adapt equipment to suit your requirements.
What a fantastic time we had with the Winter Wonderland Entertainment! Everyone loved it!
Ed Martin
Thank you for making our Christmas Party the best we've ever had!
Carol Smethurst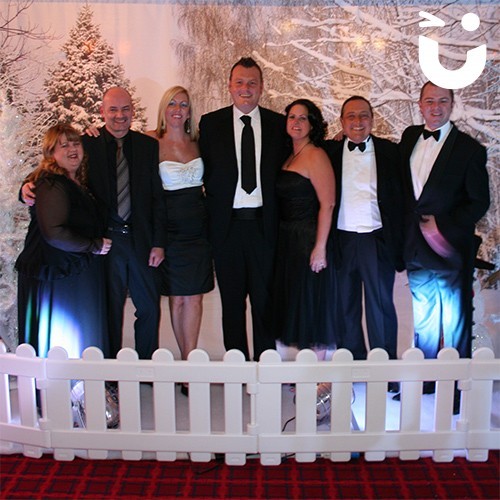 Winter Wonderland Entertainment Package has been added to your Event Quote.
Close