It's Nearly Video Games Day!
---
You might not have known that Video Games Day is this Saturday but looking at the weather forecast, I'd imagine that many of you will already be spending it on the sofa playing on your favourite console! At The Fun Experts, we love a good game whether that's an Inflatable Game, Giant Game or indeed a video game, so let's go through the decades and explore our range of hi-tech entertainment to inspire your up and coming event.
Before we had gaming consoles plugged into our televisions and PCs, we had arcades. Gone are the days of heading there with your mates and your spare change in attempts to win the high score on Pac Man or Donkey Kong... but not at The Fun Experts! Why not add an element of nostalgia to your next event with our range of retro gaming equipment including the Arcade Machine and Pixel Play? Often referred to as the first ever computer game, Atari's Pong was invented in 1972 and has remained a classic ever since, which is exactly why it's been reinvented for your events and is now Available For Hire as you go head to head with a friend on this highly competitive piece of entertainment. 

Video games have come a long way since the invention of Atari Pong, with at home games consoles including Playstation, Xbox and Nintendo becoming increasingly popular throughout the noughties and 2010s. Technology is constantly developing and The Fun Experts always like to keep up with the times, which is why we have the Nintendo Switch, one of the highest demanded games consoles since its release in 2017, for hire at your Birthday Parties and Corporate Events. With a range of fun games from Mario Kart to FIFA 23, the Nintendo Switch is a crowd favourite at any event it attends; so if you have a specific game you'd like for your events team, simply ask and you shall receive!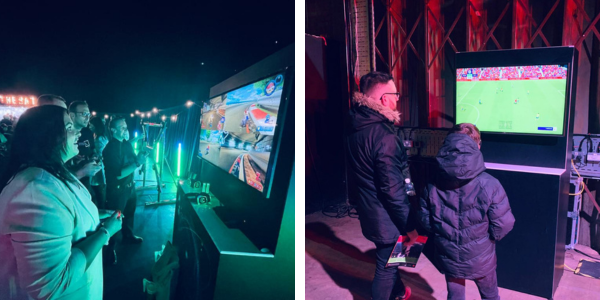 One of the latest technologies that has taken the gaming world by storm is the use of virtual reality, with the likes of Oculus and now Apple set to release their own VR Headsets, Virtual Reality allows users to take part in the most immersive gaming experience available. The Fun Experts' own Virtual Reality Experience allows you and your guests to step into other worlds as you browse the vast range of games and experiences that you can explore from the comfort of your own event.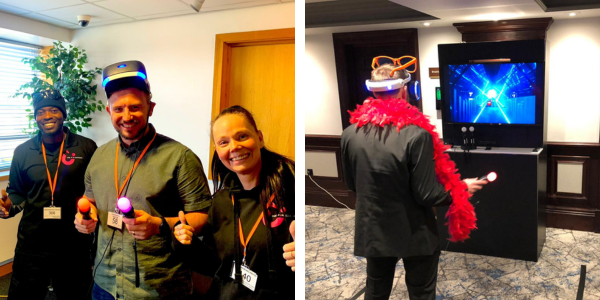 Video games make a great addition to your event due to their competitive nature and versatility. Whether you're looking for some Office Entertainment, throwing an event with a Theme or a Christmas Party, there's something for every event, just Ask Our Fun Experts or name the game and we'll get it to you.