Inflatable Challenges Hire
If there's one thing that everyone can say about Inflatables, it's that they're huge amounts of fun, but sometimes simply being fun isn't enough and you need to add a little bit of a challenge or a competition into the mix to really get the most out of your event.  That's where the Inflatable Challenges come in!
We offer amazingly challenging and competitive Inflatables for teams, one-on-one and solo guests. Get a team of friends and colleagues and step into the Human Table Football hire and become the players on the rods; challenge your biggest rival to the Bungee Run and find out who is the strongest; or simply conquer your own fears by climbing the huge Inflatable Climbing Wall and ringing the bell at the top!
Read More
One thing we can say about all these great inflatables is that they're so much fun that they appear at all kind of events from:
Family Fun Days
Corporate Events
Team Building
Weddings
Sports Events
So put your game face on and rise to the challenge of your rivals and you might find you're the one with the eye of the tiger!  Just make sure you laugh it all off and shake hands once the game is done: it's all a bit of fun you know.
Why book with The Fun Experts?
Everyone of our Inflatables is designed and created especially for The Fun Experts, all in our matching colours of purple, pink, green and blue (and sometimes orange… and a bit of red too - yeah I can't keep up either) and that's how you know you're getting the very best quality.  Every inflatable is constructed to the highest standard and adheres to all the relevant safety requirements.
By bringing our Inflatables, you also get our highly trained Fun Experts who will not only set up and run the games, but also monitor all aspects of safety during the event.  You can rest assured that our years of experience have come through safe practice and the common sense that is often lacking in other companies. They don't call us the Fun Experts for nothing!
Safety and insurance documentation can be found on our website, along with hundreds of reviews from our happy customers who have graciously awarded us a 5 star rating on CustomerSure. A hire from the Fun Experts is a guarantee of fun, with a healthy dollop of responsibility!
We had several events arranged with Fun Experts as part of an onsite engagement drive. The service & quality was excellent. I would definitely use them again!!
Lisa - The Very Group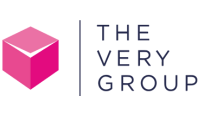 Our Tesco family fun day was fantastic! Staff were brilliant and very accommodating. We would definitely use you again
From all the staff at Tesco

The Experience we had due to The Fun Experts, was unforgettable.
Alfie - Blackburn College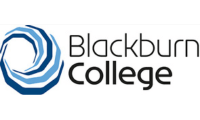 Great service pre and during the event - fully recommended vs other event companies
Sam - Tik Tok

Google always tries to choose the best event providers, and hiring The Fun Experts for a day was no exception.
Rachel - Google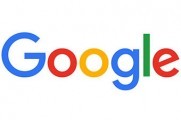 We LOVE The Fun Experts! The most incredible, professional and wonderful team!
Claire - Cash for Kids