A-Z of Fun - L is For...
---
Laughter! Everyone knows laughter is the best form of medicine, hence why one of our missions as The Fun Experts is to make as many people around the UK laugh and smile as we can. With over 20 years of experience making event experiences for our clients and an ever expanding Range of Entertainment, we've gotten pretty good at it (if we do say so ourselves)! In this A-Z of Fun post, we'll be sharing some of our most laughter inducing equipment that will give you and your guests a good giggle. 
Crazy Mirrors
Usually found in arcades in seaside towns around the UK, Crazy Mirrors have been making make people laugh ever since the original hall of mirrors was built in the Palace of Versailles back in the 1600s. Whether stretched, compressed or warped entirely, seeing your loved ones in a new light is guaranteed to make you chuckle as you pass by our set of three Crazy Mirrors. These mirrors are available for hire for any of your events but in our opinion would look best in situ at a Fairground Themed Event.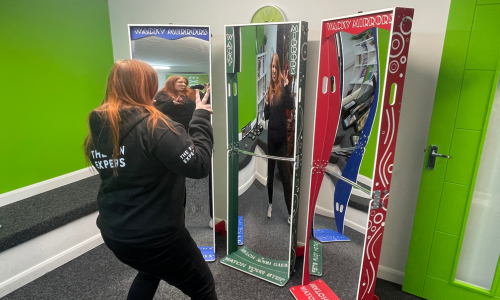 Gold Cup Horse Racing
One of the best things about this piece of kit is it's just as much fun for those watching from the side lines as it is for the 'jockeys' themselves! The sheer determination on the players faces combined with the action of them riding a pretend horse as they race their way to the finish line is enough to crack anyone up! Good news for those of you who have been tasked with planning the work Christmas Party this year, the Gold Cup Horse Racing also comes in Reindeer, so you can experience all the laughter just on a more festive scale.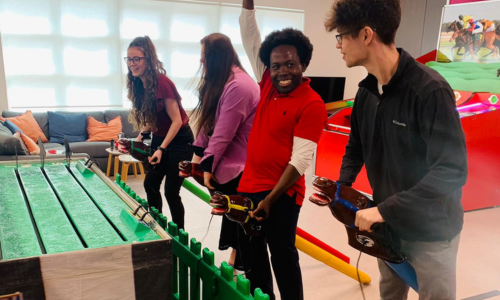 Sumo Wrestling
Ever wonder what your sibling would look like if they put on a few pounds? or better still, wondered who would beat who if you were to get in a ring? Well wonder no more because with our Sumo Suits and Inflatable Ring, you'll soon be rolling around on the floor with laughter as you attempt to tackle each other to ground! There's no need for Mum or Dad to break things up this time though, as our Health & Safety Methods and Risk Assessments mean you can enjoy being in hysterics without worrying about someone getting hurt.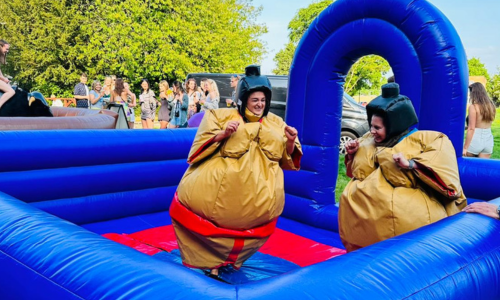 Magic Selfie Mirror
This is no ordinary selfie mirror, this is a Magic Selfie Mirror! Grab your besties and a few of our funny props, strike your best pose and the commentary from the Magic Selfie Mirror along with the sight of yourselves on the print outs will soon have you laughing. As the night goes on, you'll probably find the photos get funnier and funnier and the memories will always be there even after the event is long over should you need a good laugh.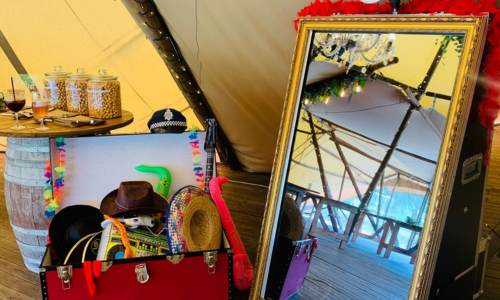 Could you use a little extra laughter in your life? We're the company for you! Whether you're planning an event with 100 guests you need to keep entertained or are simply looking to introduce some fun into your office of ten, our Range of Entertainment is guaranteed to make you smile.