A Third Family Fun Day for Leyland Trucks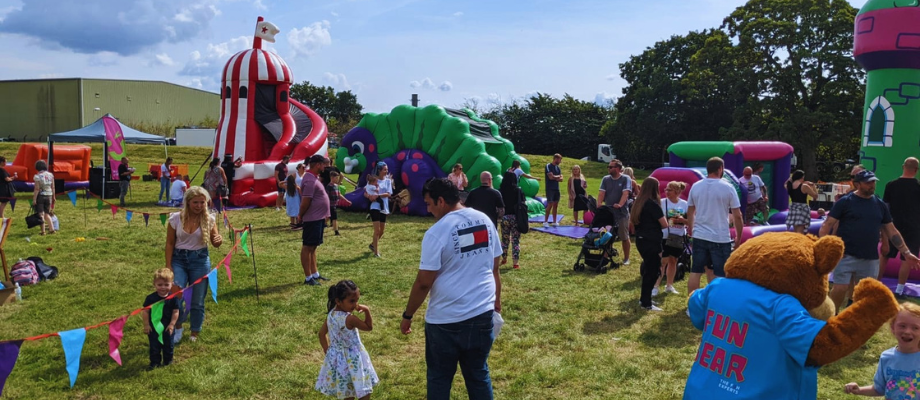 |
Posted By: Mia Williams
---
What Leyland Trucks Wanted...
Here at The Fun Experts, Family Fun Days are one of the things we do best and some of our favourite days of the year and since 2007, The Fun Experts have assisted Leyland Trucks with three of their own.  These events are held every five years, each one bigger and better than the previous, as they accommodate thousands of guests with entertainment for those of all ages. So early this year when Leyland Trucks got in touch looking to hold another huge celebration for every member of staff and their families, we were determined to make this the best one yet.

How The Fun Experts Responded...
With the event being held in late August, we had eight months to put together an extravaganza that was filled to the brim with fun and Fun Expert Dom accepted the task with open arms. To create the perfect package, Dom looked at previous events we've put on for Leyland Trucks and resolved to include equipment that had been a hit with guests, while looking to improve in other areas, for example including an extra Side Stall with more prizes to ensure they wouldn't run out, more Deck Chairs so no one was without somewhere to sit and a Popcorn Warmer as opposed to a Maker to reduce queues and ensure everyone got their share. All in all, from the initial enquiry through to logistical planning, around 20 hours of preparation went into curating the most fun-filled event possible and then all that was left to do was hope the event was a success.
The Final Result...
On the day of the event, eighteen members of staff headed to Leyland Trucks to begin set up for the event and by 11am, the fun was in full swing! The weather was on our side all day, leaving everyone in good spirits as guests were seen enjoying a huge variety of equipment from Inflatable Slides and Challenges such as the Rodeo Bull and Assault Course, Giant Games and Funfair Side Stalls. Guests queued for delicious Popcorn and Candyfloss throughout the duration of the event and weren't disappointed as our team served up the fun all day, including at the Circus Skills Workshops where they got to learn a thing or two from our resident juggling stilt walker! It was only when 4pm came and it was time to leave that we saw disappointed faces, which I call a huge success.

---
Have plans for a Family Fun Day like this one? Our team of Fun Experts are always available, from the first phone call until the very end of the event, with the aim to help you create the best event possible, so Get In Touch to begin the fun.