Inflatable Slides Hire
The great thing about Inflatables is that, once they're inflated, they can be built up to any size and once you've climbed to the top of a large inflatable, you'll need to get back down again.  What better way to make your way back to solid ground than (on your bum) down an amazing slide! Just the feeling of the wind through your hair as you career down the slide is enough to make you want to head right back to the top for another go!
The Fun Experts offer a great range of amazing slides - let's start with the smallest of guests at your event. The Children's Dino Slide is perfect for little ones at your Fun Day as Dudley (that's what we call him) beams down at them.  Then there's the huge Inflatable Slide, standing at 20 feet high it's an impressive sight!  Finally, for funfair events, we have the Helter Skelter Inflatable Slide, standing proud in red and white stripes.
Read More
An inflatable slide is a welcome sight at any event, and we highly recommend you include one in your roster of fun activities:
Family Fun Days
Birthday Parties
Community Events
Weddings
Fundraising Events
Both children and adults will be lining up to ascend to the top of the slide and zoom down the slippery slope - all you need to do is watch their smiling faces to see how much fun these slides really are! Or try it for yourself, obviously.
Why book with The Fun Experts?
Housed in our huge warehouse, every one of our inflatables is designed and built especially for The Fun Experts, no tired-looking, second-hand slides here. We'll ensure that they always arrive to an event in pristine condition and primed to be inflated at your event to take the centre stage. We pride ourselves on the quality of our equipment and that's why people keep coming back to us, time and time again.
Safety is the name of the game at all our events, so we always ensure that fully trained Fun Expert is on hand to monitor the larger slides, or that a responsible adult is present during the use of smaller Children's Dino Slide. Safety mats are included with every inflatable hire to ensure there are no scuffed knee when guests come off them too - everything is taken care of!
If you need Public Liability Insurance or Risk Assessment documents these are available to download directly from our website where you can also find loads of 5 star reviews from our happy customers who have booked and hired us in the past. We come with a great reputation and it's only getting stronger every day!
We had several events arranged with Fun Experts as part of an onsite engagement drive. The service & quality was excellent. I would definitely use them again!!
Lisa - The Very Group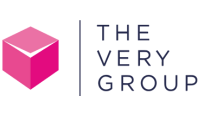 Our Tesco family fun day was fantastic! Staff were brilliant and very accommodating. We would definitely use you again
From all the staff at Tesco

The Experience we had due to The Fun Experts, was unforgettable.
Alfie - Blackburn College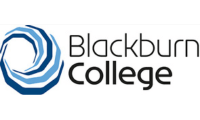 Great service pre and during the event - fully recommended vs other event companies
Sam - Tik Tok

Google always tries to choose the best event providers, and hiring The Fun Experts for a day was no exception.
Rachel - Google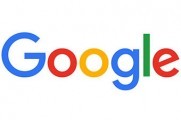 We LOVE The Fun Experts! The most incredible, professional and wonderful team!
Claire - Cash for Kids