Employee Engagement for Mersey Rail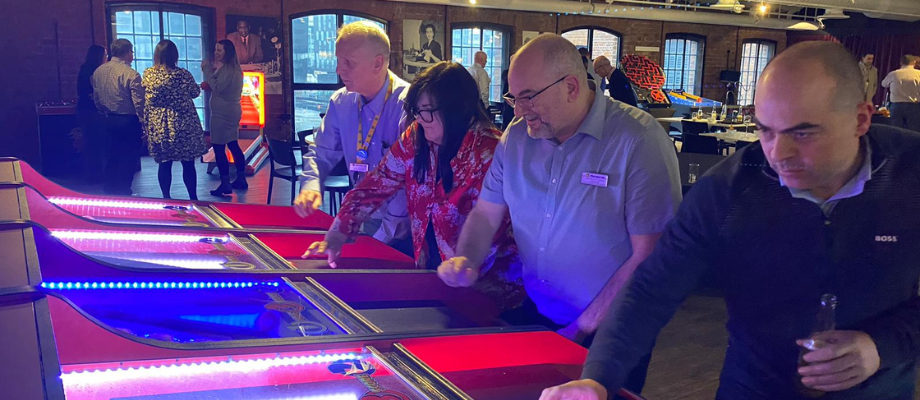 ---
What Mersey Rail wanted...
If you know The Fun Experts, then you probably already know how much we see the importance of Employee Engagement and with that, the fact that we jump at the chance to show you how you can use fun to keep day-to-day work exciting. Recently, Mersey Rail got in touch looking for a wide range of indoor entertainment that could keep 80 people engaged and break the ice over their two day staff conference. We all know conferences can be long and so it's important to know how to keep everybody's attention, something that with the help of The Fun Experts can be easily achieved!
How The Fun Experts helped...
With Employee Engagement being at the heart of what we do and something we've specialised in for many years now, Fun Expert Beth was able to put together a package filled to the brim with our most popular interactive equipment that has been proven to entertain our corporate clients at previous Employee Engagement days, Exhibitions and Evening Functions. With 80 people attending the conference each day, it was important to ensure they had enough equipment to go around, so that people weren't stood around waiting for their turn. The final line up of fun included: Virtual Bowling, a Mega Buzz Wire, Snake Pit, Top Doc, Roll a Ball Donkey Derby, Strike a Light, Flap Attack and a Maze Runner.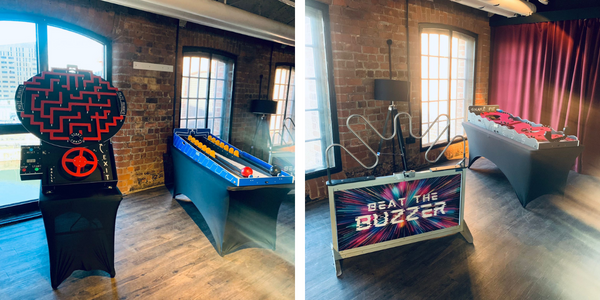 The Final Result
The day before the conference, Fun Experts Jenny and Adam headed over to the Maritime Museum on Liverpool's Albert Dock to ensure everything was set up and ready to go for Mersey Rail's 9am start. Each day had a designated time slot where staff could relax and enjoy some friendly competition, during which a Fun Expert went down to staff some of the equipment and ensure everyone was having a great time and we can now confirm that they definitely were!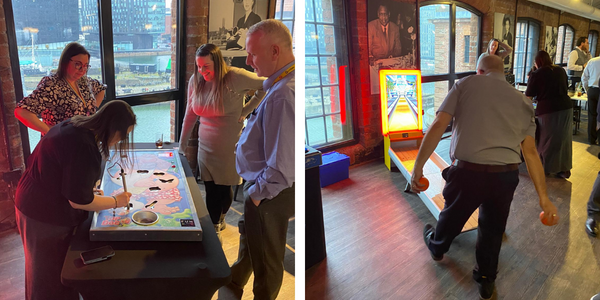 Are you holding a conference but not sure how you're going to engage your attendees for the entire duration? No worries, we are! Check out our Corporate Entertainment or Contact a Fun Expert and they'll be more than happy to discuss your options while offering you advice on how you can guarantee engaged, interested and excited staff at your next conference.