CHRISTMAS FILMING EVENT FOR THE GADGET SHOW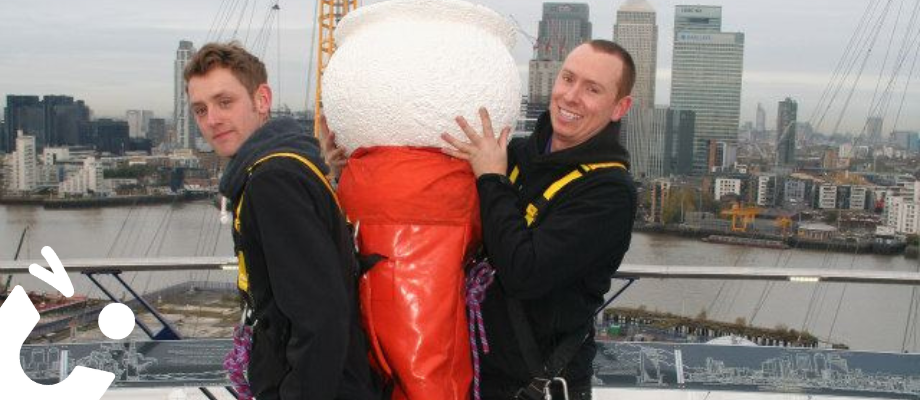 ---
The Brief
In November 2012,  The Fun Experts were recruited by Channel 5's The Gadget Show to supply a frosty Winter Wonderland Hire on top of the 02 Arena - 50 meters high - to air on the opening scene of the Christmas special edition. Our Fun Experts have a reputation as a company that can take on a challenge and this was definitely an opportunity not to be missed. 
Challenge
The Gadget Show required our Fun Experts to carry Christmas Trees, Snow Machines, Reindeers and other Christmas props to the top of the 02 Arena to create a magical Winter Wonderland. Due to the nature of the project, there was an increased amount of health and safety checks, risk assessments and logistical issues to enable us to carry out this project in the most efficient way we could. With a site visit prior to filming not possible due to 02 Arena procedures, our logistical team worked carefully and closely with the team at 02 to ensure that the most suitable equipment was selected whilst also ensuring a safe journey to the top!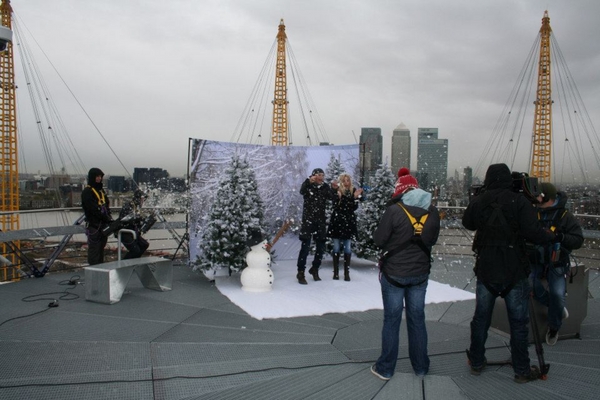 The Results
A three-man team of Fun Experts carried the equipment to the top of the 02 in rucksacks along a specially-laid narrow (and very slippy!) path.
One of our brave Fun Experts, Ryan, commented;
"Climbing to the top of the O2 arena was an opportunity we couldn't miss; and carrying frosty the snowman on my back to share the view made the experience all the more memorable! I've attended many events over the years, but this one stood out - to set up a 'Winter Wonderland' scene on top of the O2.  Just goes to show, no challenge is impossible for the Fun Experts!" 
 Ryan Lee, Manager of Logistics and Events (...and adding a sprinkle of Fun!)
The Gadget Show were so impressed that they asked our Fun Experts to the deck the halls the week after for their consecutive show! Providing the team with dazzling Christmas theming and a magical Christmas Grotto, they couldn't have been happier (or colder!)