'A Christmas Carol' as told by The Fun Experts
---
Our story starts not in the bleak and cold of Victorian London but in The Fun Experts' office, home of the Sales and Logistics Team and where all the fun is stored... fine, I'm no Charles Dickens and we're quite the opposite of old Ebenezer Scrooge! But today, I am going to reinvent the classic novel and tell the story of our Christmas past, present and all the festive fun yet to come...
---
The Fun of Christmas Past
Instead of being visited by a ghost, we're looking back at some of our favourite Christmas events since 2003 when The Fun Experts was founded and it's safe to say there's been a lot in the 19 years of fun that have followed
Starting off in Central London, where A Christmas Carol really began, 10 years ago Fun Experts James Sandwell, Ryan Lee and Dom Sudlow were strapped up and ready to go... to the top of the O2 arena with Prop snowmen and Christmas trees on their backs. This was to set up a festive scene for the intro to Channel 5's The Gadget Show Christmas specials!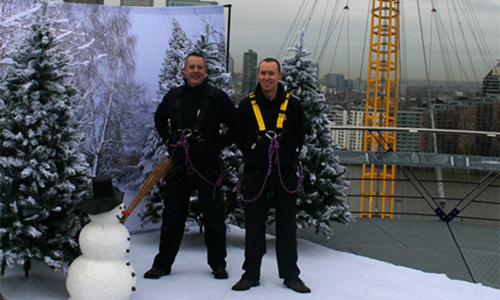 I did say there are no Scrooges at The Fun Experts, and here's your proof! Over the years we've been extremely hospitable, providing homes fit for... well, Santa Claus himself! And he's enjoyed several Decembers retreating to our variety of Grottos for the likes of Churchstoke Shopping centre's Co-op and Nisa stores across the country.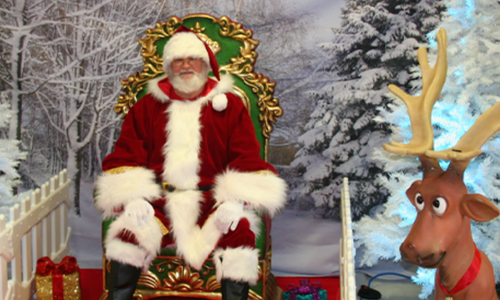 Next, we go to a very Loose Women Christmas, another small screen feature for our Fun Experts. ITV studios hired our Wooden Grotto Facade for the filming of their Christmas special, during which Colleen Nolan sat down in one of our Elaborate Thrones while telling a festive tale.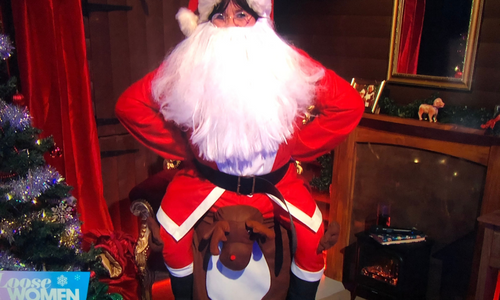 The Fun of Christmas Present
Currently, as we gear up to the festive season, Christmas events are already in full swing, starting with a Christmas proposal inspired by our clients' first date at the funfair and more recently LRL Roofing Solutions' early Christmas party where over 200 guests enjoyed some of our yule-tide entertainment.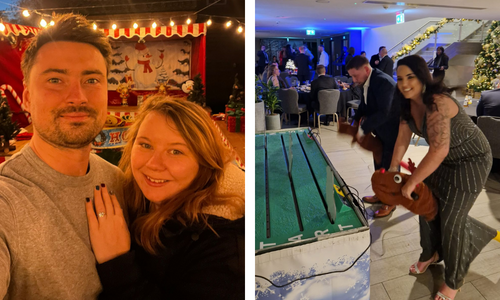 We might not see a white Christmas this year, but thanks to our Giant Snow Globe it's snowing up and down the country this year. From Christmas Light Switch Ons in Colne to Eastleigh to Orpington, these are just some of the events where we've been able to transport guests to a Christmas wonderland, and it's not even December yet!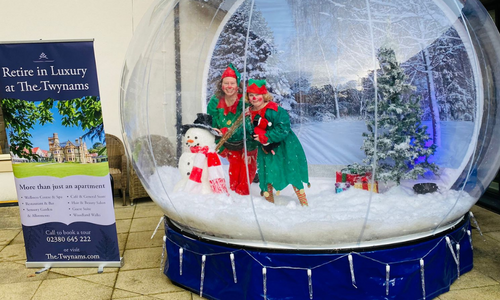 To keep up with all the fun happening this Christmas, you want to make sure you're following The Fun Experts on all platforms including LinkedIn and Instagram!
The Festive Fun Yet to Come
You decide! Our Christmas calendar for 2023 is empty as of now, but it doesn't have to be. You know what they say, the early bird catches the worm, so to avoid any disappointment Get in Touch with The Fun Experts to start your Christmas 2023 plans!
'And so, as Tiny Tim observed, "God bless us, everyone!"'