Three Days At Truckfest with Scania!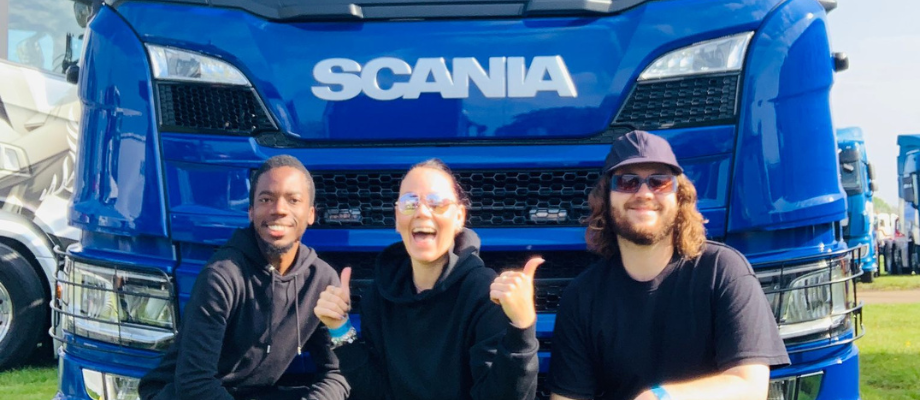 ---
What Scania wanted...
For those of you who don't have a passion for the haulage industry ;) you might not be aware of Truckfest, an annual family event held in Peterborough that spans over 3 days of stalls and entertainment and centres around different trucks and hauling vehicles. Scania are, you guessed it, a company who sell various trucks and other vehicles across the globe and they wanted The Fun Experts to provide a sweet treat for passers by at their stand at this year's Truckfest. 
How The Fun Experts helped...
Choosing from our range of Fun Food Hire, with the help of Fun Expert Beth, Scania decided that our Ice Cream Bike and Popcorn Cart would be the perfect options for their event and began ordering branded popcorn cones and ice cream wafers to add a personalised touch to our entertainment. As well as opting for two event team members to staff the Food Carts, Scania also wanted a third helping hand to apply temporary tattoos onto youngsters at the event, a first for The Fun Experts which we were more than happy to help with! Due to Truckfest being a three day event, Beth also ensured that there would be enough ice cream and popcorn to last the whole duration of the event.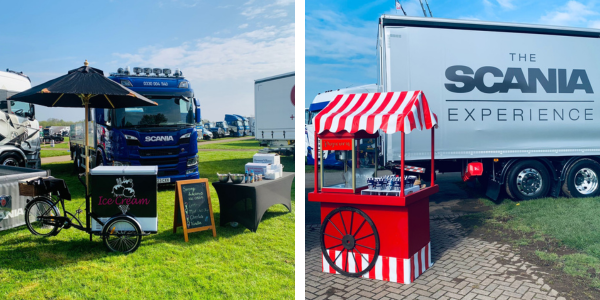 The Final Result!
The day before Truckfest, three of our Fun Experts, Jenny, Adam and Ibuku loaded the vans with just enough ice cream and popcorn to feed the whole of Peterborough and headed down there, ready to rest up before three days of fun. On the first day of the event, our Fun Experts arrived at 8am on the site where campers were already waiting for the show to open at 10am sharp and got our kit all set up and ready to go! Over the course of the weekend, the team and Truckfest goers were blessed with sunshine and so we were busy busy busy as guests queued up all day for Fun Foods, making for a very successful three days! 

Have an exhibition coming up or something exciting that you'd like to promote and need some inspiration in how you can wow visitors and stand out from the crowds? Check out our full range of Exhibition and Promotion Ideas! While Scania had already began placing their own orders of branded extras for their event, we are able to personalise many pieces of our Promotional Entertainment as well as additional extras that can add that extra flair to your event. Looking forward to working with you soon!