Fun for University of Aberdeen!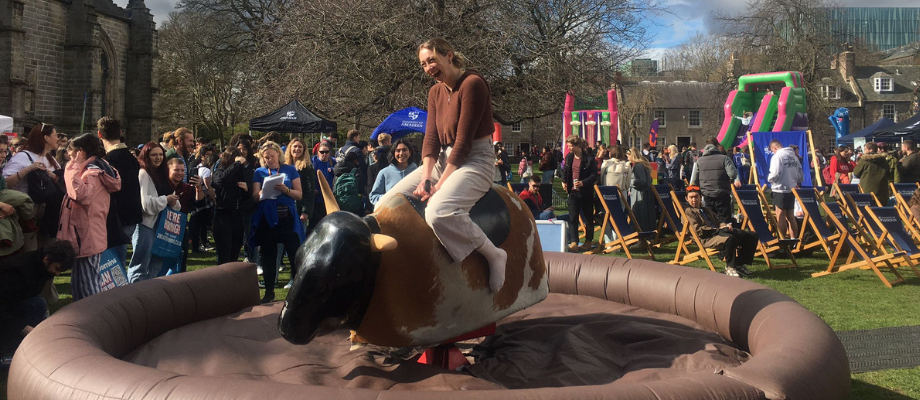 ---
What The University of Aberdeen wanted...
Having worked with The Fun Experts twice last year while organising student events, when it came to putting together entertainment for this year's, we were organiser Morag Beedie's first choice. These events are a chance for all 6000 of the University's students to come together and feel like a part of their community, therefore a wide range of kit both indoors and outdoors were needed to keep everyone entertained.
How The Fun Experts helped...
If you've been a student yourself, you'll know that going to university means you have to grow up quite quickly and are given a lot of responsibility, with this in mind, Morag worked with Fun Expert Dom to put together a package containing a variety of fun entertainment that would fulfil everyone's inner child. Due to Aberdeen's unpredictable weather forecast, it was important that we supplied the University with entertainment that could be enjoyed whatever the weather. This ended up including a Candyfloss Cart, range of Side Stalls, Rodeo Bull, Inflatable Basketball Challenge and Giant Slide along with an Inflatable Canopy in case of rain and our Batak Lite and Virtual Reality Experience to go indoors.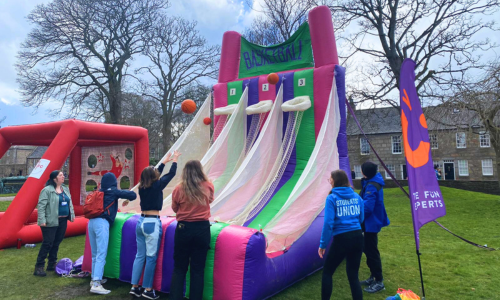 The Final Result
While the University had volunteers to staff the four Side Stalls, five Fun Experts were still needed to staff the remaining equipment and so took the long drive from Preston to Aberdeen a day prior to the event in vans packed full of fun ready for an early start the following morning. The team along with the event's attendees were blessed with dry weather as well as some sunny spells that gave us a taster of the Fun Days approaching with the summer months. Our staff readied themselves for a busy event by making sure equipment was set up well in advance and assigning themselves to kit ready to track scores for the university's competitions i.e., longest on the Rodeo Bull and fastest on the Batak. The event ended up a huge success with organiser Morag since booking us for their staff event in June that will mark the end of the academic year!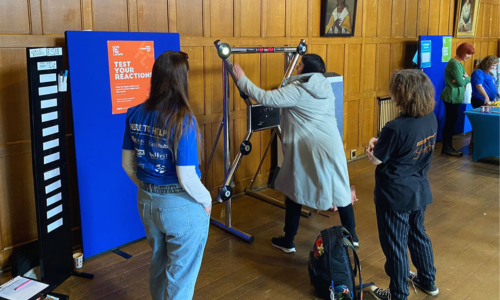 Whether you're holding an Open Day, Student Event, Prom Night or Staff Celebration, The Fun Experts have all the entertainment needs to provide you with the best event planning experience possible. To view our full range of University Event fun, you can get your FREE copy of our Event Guide Here, where you'll receive all the ideas and inspiration you'll need to plan your perfect event. To kick your plans into action, don't hesitate to Contact The Fun Experts so you can be sure that you won't miss out!