Snow Ballnado Hire with Christmas Theming Hire
Snow Ballnado Hire with Christmas Theming Hire
The festive touch is added to the fabulously fun Ballnado as we present to you the Snow Ballnado Hire with Christmas Theming! I don't know about you, but I can't wait to get stuck inside this snow storm and win big!
Much like our Cash Grabber, the Ballnado Grabber has been kitted out with a Christmas touch - using white snowballs within the grabber, contestants need to see how many snowballs they can collect in a certain amount of time.
Adding even for of a festive feel is the Christmas Themed Props used to decorate the outside area of the Snow Ballnado, really adding some festive magic to your Christmas themed event. 
What events is the Snow Ballnado Grabber with Christmas Theming Hire suitable for?
The festive Ballnado Grabber has everything you need to astound the crowds and give the player a real workout as they try and grasp the balls flying around them. It really is a piece of fun equipment hire for all events such as:
Christmas Parties
Christmas Events
Festive themed Team Building
Promotional Events
Key Features of the Snow Ballnado Grabber with Christmas Theming:
A striking visual game, that's a bit trickier than the Cash Grabber
You can adapt the challenge to suit your event and alter the time/length of the challenge
Branding options available on the booth
We can even use branded balls!
So step into the festive themed Ballnado Grabber and give your event the Christmas treatment with this amazing game!
Equipment Included with the Christmas Snow Ballnado
1 x Ballnado Grabber Machine
1 x Lead
1 x Fan
White Snow Balls for grabbing
1 x Fun Expert
1 x Winter Wonderland Backdrop
1 x Comical Reindeer or 1 x Snowman
1 x Christmas Tree
1 x Set of Sparkly Christmas Presents 
Equipment Size: 1.6m wide x 1.6m deep x 2.4m high (plus theming)
Operational Area Required: 2.6m wide x 2.6 m deep x 2.5m high (plus theming)
Power: standard socket (generator hire available)
Staff: fully trained fun expert provided
Number Of Users: 1
Recommended Age/Height of Users: 5 years and over
Access Requirements: please note that a width of 0.82m is required when moving the equipment through doorways and corridors. If you feel that access may be an issue, such as stairways or lift access, uneven surfaces, obstructions or perhaps long distances then please mention this in your enquiry.
We can tailor the Christmas themed Ballnado to your event with some fantastic Upgrade options as detailed below:
Bespoke branding of the Ballnado Grabber

- with the use of vinyl printing, we can decorate the Cash Grabber with vinyl stickering and add even more eye catching detail for your guests.
Additional theming and props - add even more of a festive feel by adding some additional Christmas theming to your hire with our varied choice of props.
Speak to a Fun Expert today to discuss how you can benefit from these bespoke features for your event.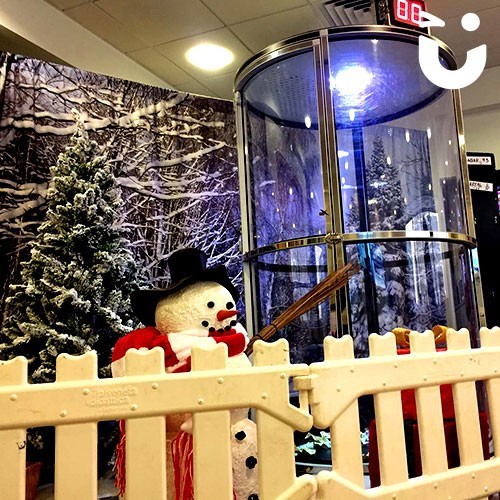 Snow Ballnado Hire with Christmas Theming Hire has been added to your Event Quote.
Close
Call the Fun Experts to discuss your event: