FUN DAY FOR LEYLAND TRUCKS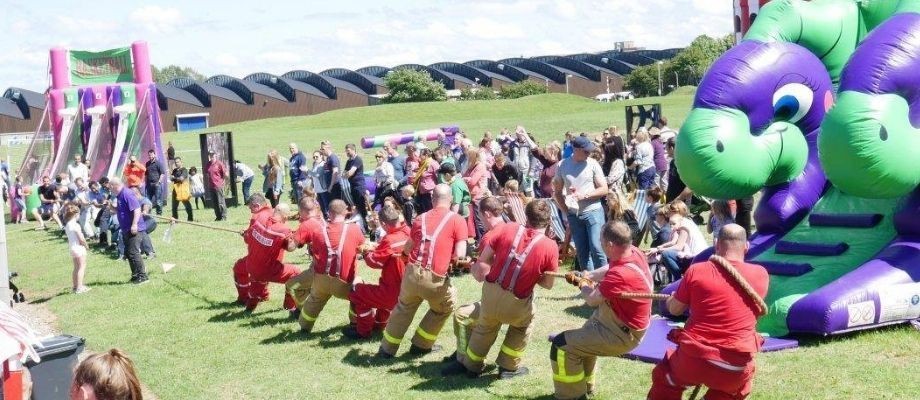 ---
Fun days are a fantastic way for colleagues, friends and family alike to have an enjoyable and memorable experience. As Fun Experts, we have extensive knowledge on how to make sure your Fun Day as entertaining as possible. With a huge selection of impressive equipment, we are able to cater for any size of event making it as inclusive as possible for everyone involved. 
The Brief
In celebration of their 120th anniversary, we were approached by Leyland Trucks to help organise an exciting Fun Day at their site. Having worked with them back in 2011 helping to deliver a successful and impactful Fun Day, Leyland Trucks knew that they could rely on us again to deliver great enthusiasm and professionalism - guaranteeing a fabulous, well organised and relaxed day again in 2016.
Our Response
Following 120 years of excellence, we understood that Leyland Trucks wanted to provide an impactful Fun Day for the whole of their community allowing guests to understand their proud history whilst most importantly - having fun! We pride ourselves in working closely with our clients to ensure that their requirements are listened to and we thoroughly enjoyed making sure that the entire booking process was as fluid as possible.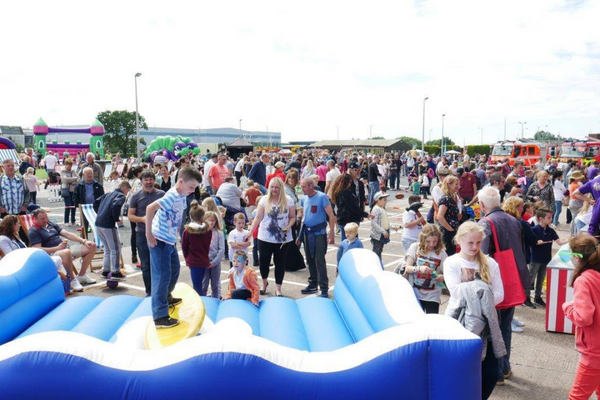 Looking at the event as a whole, we also considered the logistical aspects of the event preventing any mishaps on the day. Working alongside our client, our experienced Fun Experts visited the site to ensure that the equipment chosen would be both suitable and safe.
With 1000's of guests to cater for, we successfully created a fantastic tailored Fun Day for Leyland Trucks using a wide range of our following equipment;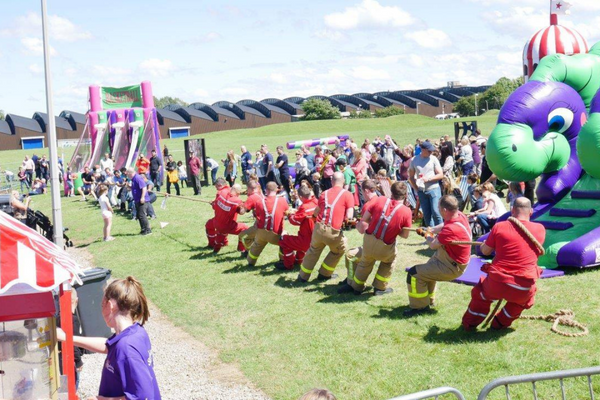 Passionate about delivering a successful event, we anticipated in excitement crossing our fingers for the reliable British weather to be by our side. When the day finally arrived, we were overjoyed that the sun was shining - but it was a close call; our Logistics team went visited the site the day prior following a downpour.  We weren't about to let anything get in the way of the event, so some tinkering to the site plan and we were still going for fun!
On the big day, guests were thrilled by our Helter Skelter Slide, sliding down the spiral slide again and again...and again! Our freshly made warm sweet tasting popcorn also had the guests coming back for more! Adding the WOW factor to the event, guests were thrilled to drive our immense Remote Control 4x4 vehicles! Suitable for every age group and every demographic, these powerful and realistic vehicles kept guests entertained for hours!
The Results
Our Fun Expert Camille spoke to Mick at Leyland Trucks after the event and he could not have been happier with another great event from The Fun Experts!
"I was impressed with the organisation leading up to the event and the enthusiasm of the Fun Experts on the day. I have no hesitation in using The Fun Experts for future events and I would highly recommend them!"  

Mick Colclough, Senior MPS Co-Ordinator, Leyland Trucks