Some TLC for Your Favourite Equipment
---
Ever wondered what happens to our beloved equipment between being transported to and from your events? Well they certainly don't sit on the warehouse shelves waiting to be chosen again, in fact a lot of work goes into preparing our kit to be delivered to your events and we like to make sure it's all in tip top condition and ready to have all your guests impressed!
---
Inflatables need TLC too! Especially when they've just returned from a long (and muddy!) weekend of fun! Which is why Fun Experts Adrian and Danny like to treat them to a good soapy lather and a soak to freshen them up and have them looking shiny and new. It's not just humans who are partial to an aqua thermal treatment you know? We're also firm believers in making sure all of our beloved entertainment not only looks but feels fabulous. This could mean giving them a fresh coat of paint like our Roll a Ball Horses and brand new Penguin Skittles (Check out the blog post Here) or replacing some of their accessories.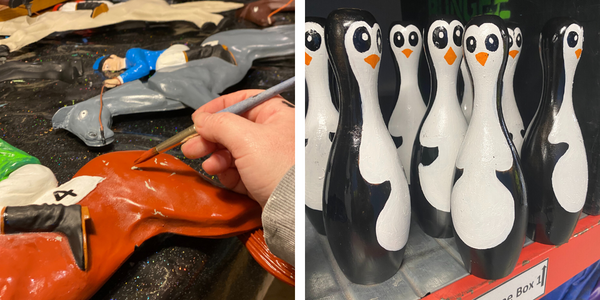 An event that takes place each year for our fun Inflatables is our annual PIPA testing, this takes place in house, ensuring each Inflatable is in tip top shape and 100% safe for your guests to bounce away. As well as this, every Fun Expert receives full training in set up, use of and safety of all our Inflatables, all in line with manufacturers guidelines so rest assured you're in good hands and can sit back, relax and enjoy your event.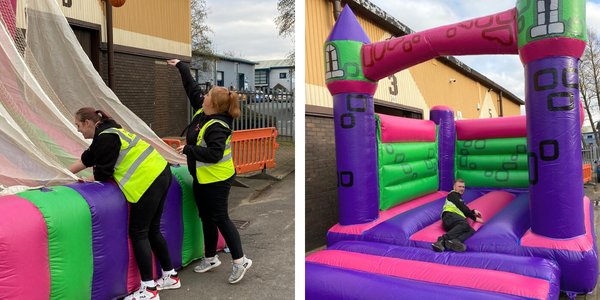 Looking for some fun for your next event but not sure how to guarantee safe, high quality entertainment for your guests? The Fun Experts have got you covered, in fact it's our promise! Feel free to Speak to our Fun Experts who will be more than happy to chat through some details about your event and put together the perfect package for you whilst also assuring you of any safety or equipment needs. Happy event planning!