TEAM BUILDING EVENT FOR BOOTHS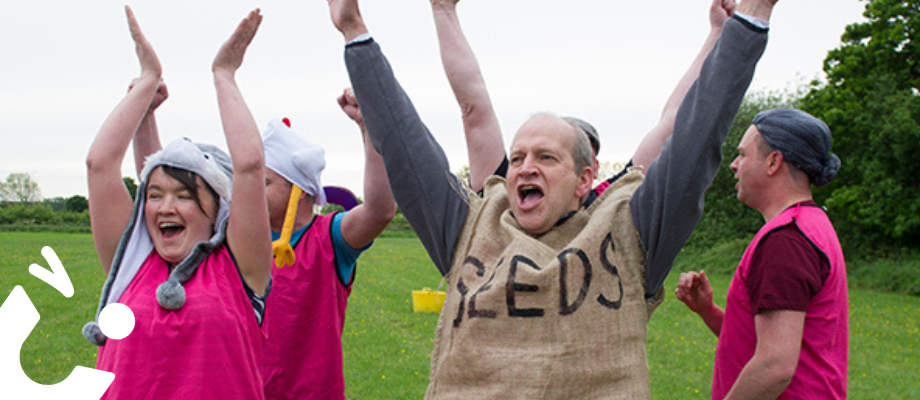 ---
The Brief
Here at The Fun Experts we pride ourselves in delivering competitive, motivational and energetic Team Building Events. We can cater for groups of any size and our personal and friendly approach allows us to work closely with our clients helping to create a fun-filled day filled with lots of totally funtastic challenges! We understand that you want to inspire your colleagues with a day of teamwork, competition and of course fun (our favourite) and our host and team of Fun Experts like to make sure that your employees are left feeling refreshed and renewed! 
When we were approached by high-end supermarket chain Booths, we understood that our client was looking to discover a whole new meaning to teamwork. Catering for 30 of their employees, Booths wanted to create friendly competition, encourage communication and of course, have lots of FUN!
Our Response
When Booths' wish list landed at The Fun Towers, our team of Fun Experts couldn't wait to put together a fantastic Team Building package and after assessing our client's needs, we created a brand spanking new totally bespoke package! After last year's summer of fun, we noticed that our It's A Knockout Package needed a little revamp (we do love a bit of TLC!) and so our clever little Fun Expert Fil saw this as the perfect opportunity. Booths were our first ever client to try out this totally revitalised package and we can't wait to tell you all about it!

The event was set to take place in the grounds of Samlesbury Hall. Prior to the event, our Fun Experts inspected the site and were pleased to see that that the area was flat and open, perfect for the ideas we had in mind. The Team Building Package was themed around a total of 5 games which of course ended with our all-time favourite Tug Of War and was made up of our following fun equipment and games;
River Cross Challenge
Spanish Omelette Relay
Winter Ski Challenge
Flag Grab Obstacle Course
Mannequin Mix Up 
The brand new Its A Knockout Package can cater for up to 100 people and with a team of 30, this meant we had more time for bonus rounds! Our event host rivalled up the crowd getting them to do all things weird and wonderful. Twist dancing, moon walking and even eating a biscuit off your head (tougher than it looks!) you name it, and the team at Booths tried it!

On site at the event, our Fun Expert Fil split the team into four teams of 7 - North vs South! And our games allowed for all teams to run at one single time. Our River Cross game involved team work, communication and logic as guests needed brains as well as speed to get across the River. The teams then attempted the Winter Ski challenge where good communication skills are essential to get to the Ski lodge but there's a twist, ear muffs are worn by all team mates so communication is that little bit harder (what did you say?)

The team at Booths were then strapped into our Hungry Hippos Inflatable as they raced to dress their mannequin (psst, this was a real person!) There was lots of smiles and laughter with this challenge as some teams placed the items on the wrong parts of the body - yes, we spotted the trousers on the head! More fun and games to follow as the teams then made their very own Spanish omelettes and space hopped their way to victory!

The winning team took their pride of place on the Winner's Podium as We Are The Champions blasted from the speakers and the winners made the best use of their bottle of bubbly spraying it all over themselves...and everybody else! 
The Results
An absolutely fantastic day and both Booths and The Fun Experts could not be happier! We are over the moon that the new games ran superbly and even more pleased that the day was embraced by every individual. It really was brilliant to see the whole team involved and we can't wait for our next event with our super FUNky client! 
"I can honestly say that from the looks on their faces, our teams had the best fun ever and I didn't have to think about a thing. It was organised from beginning to end - even when we moved the goalpost - your Fun Experts delivered" 
Dawn Cassidy, Booths