Subsoccer Football Table Game
Subsoccer Football Table Game
Release your inner lion or lioness with the fantastic SubSoccer Table Game.
A unique piece of entertainment for events, this fast, fun and fantastic game see's two people take a pew at either side of the 'pitch', then trying to score in the oppositions goal (found under their seat). The close quarters and sitting position make for a an amusing watch for others watching on, while the players, looking through the see through top, try and score. Fun, fast and fantastic entertainment for events!
This funtastic piece of event entertainment is Brand New to our portfolio of fun so  more information is coming soon - but yes, it is available for your events NOW!
Equipment Size: 0.89m wide x 2.34m deep x 0.75m high
Operational Area Required: 1.0m wide x 2.34m deep x 2.0m high
Speak to a Fun Expert today to discuss the bespoke upgrade options available from additional equipment, branding, prizes, props and theming. As we own all our own equipment we have the flexibility to adapt equipment to suit your requirements.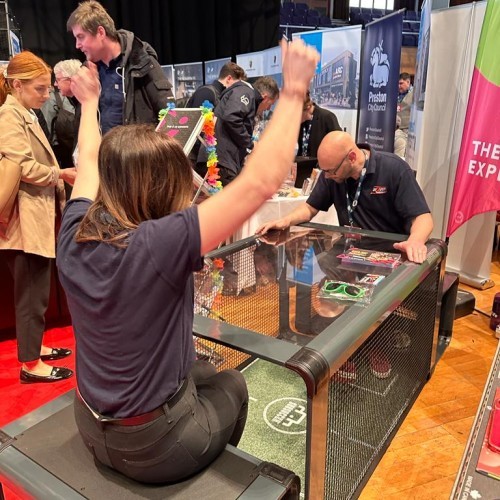 Subsoccer Football Table Game has been added to your Event Quote.
Close