South Depot
Providing Fun, Safe and Engaging Events across the UK
Travelling the nation and seeing the sites of this fantastic country has always been a joy, but in recent years, it's become very apparent that in order to deliver you the best service, we need to be near you. That's why we have a number of depots across the nation that allow us to better serve you.
Our South depot is based in Milton Keynes - home to the Concrete Cows and roughly 130 roundabouts. From this base we aim to serve the south of the country including our capitol London and everywhere from Slough to Watford, Bristol to Plymouth and everywhere else. With a number of depots across the country, we truly are the UK's number one supplier of fun!
Read More
Where are you based?
We have Depots / Offices in both the North and the South of the UK which enable us to provide the best service possible to the nation! Our South Depot can be found in Milton Keynes.
From our state of the art southern depot, you can even arrange to meet our team of Fun Experts and the equipment. Fancy 'testing' the Magic Mirror or Virtual Reality Experience, we'll happily make you a brew to have over our Atari Pong (Coffee) Tables!
Where do The Fun Experts deliver?
From day one, no event has been too far for us to travel with England, Wales and Scotland all being visited by the Fun Experts. In order to do this, we have a number of depots perfectly placed in the UK to allow us to do so. From our South Depot the Fun Experts can be seen delivering a Corporate Function in Luton, a Promotional Event in London, travelling to Chelmsford with a Team Building event, Bath for a Family Fun Day and everywhere else in between.
London
We've become well acquainted with loading bays of London - or lack thereof, though that never stops us from delivering your event at your venue if choice. Our capital is home to thousands of events and exhibitions throughout the year across it's many, many venues and places of interest. 
Delivering a corporate team event for Facebook on Victoria Park, providing attention grabbing entertainment at exhibitions taking place in Olympia Park and even climbing to the top of the O2 to create a winter wonderland for Channel 5's The Gadget Show, London is definitely a favourite home away from home for the Fun Experts. And with our South Depot based in Milton Keynes, we are little over an hour drivings distance making us perfectly positioned to deliver your event.
Milton Keynes
Not only home to our second depot where our Fun Experts can prep and travel further South or cover the Midlands area with Birmingham and Coventry in easy reach, this amazing town has been host to a fab selection of events. A beautiful wedding for the amazing couple that became Mr and Mrs Bleasdale has been a personal highlight for some Fun Experts when they went all out for their Funfair themed wedding, Milton Keynes continues to surprise us with delight in varied events we've delivered here. 
Slough
When you can say that you're home to where the Mars Bar was first manufactured, as was the Ford GT40 and you have an impressively low unemployment rate (1.4%) compared to the national average (4.5%), then Slough is more than just a good place to work / live. The latter of course reflects why so often we attend corporate events where employee engagement is at the forefront, with workplaces being such a great environment. Even becoming a filming location for the Keith & Paddy Picture Show, the Fun Experts were able to visit Slough and assist with our Funfair Theme equipment in the filming of their Grease parody.
Reading
Whether we're attending an annual event for both Christmas and the Summer for a well known clinical company, or the variety of team building events and family fun days, Reading is always a beautiful place for the Fun Experts to visit and one we happily return to time after time.
The 'shires
With 48 counties making up the UK, there are of course those of the South of the UK that can expect to see the Fun Experts attending events. With Buckinghamshire always at the top of the list (does someone important live round there?), we have Oxfordshire and Cambridgeshire with their amazing Universities always offering up fantastic University events for their students. Hertfordshire and Wiltshire too, home to some amazing towns and cities. And of the counties that don't don a shire such as Essex and Kent - well, you can be sure that Fun Experts will be travelling to you from our perfectly placed Southern Depot to provide you with inspiration and entertainment with our equipment that ranges from inflatables to high tech equipment, all providing the best experience for your guests to remember.
What type of events do your deliver in the South?
With over 375 products and more than 15 years of experience, you could effectively double both as our depots are able to cater to your event every element of what the Fun Experts deliver and each and every product and idea you see on this very website. This means towns and cities within the South of the UK can expect to see the exact same service and products as our friends up North. Sometimes we'll even crossover so you'll still get to hear the northern tones every now and again!
What if my event isn't in the South?
Our Fun Experts get about, but not only do we have our Southern base, but also our Depot and Head Office in the North (West). You can find out more about our northern Fun Experts right here and how they (like us down South) can offer you our 5 star service and wow you and your guests at your upcoming event!
We had several events arranged with Fun Experts as part of an onsite engagement drive. The service & quality was excellent. I would definitely use them again!!
Lisa - The Very Group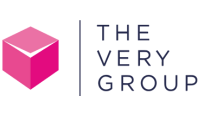 Our Tesco family fun day was fantastic! Staff were brilliant and very accommodating. We would definitely use you again
From all the staff at Tesco

The Experience we had due to The Fun Experts, was unforgettable.
Alfie - Blackburn College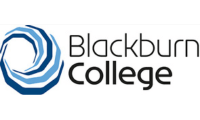 Great service pre and during the event - fully recommended vs other event companies
Sam - Tik Tok

Google always tries to choose the best event providers, and hiring The Fun Experts for a day was no exception.
Rachel - Google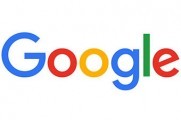 We LOVE The Fun Experts! The most incredible, professional and wonderful team!
Claire - Cash for Kids