North Depot
The Fun Experts® provide a nationwide 5* service from our depots across the UK
Congratulations! You've found your local Fun Experts! That's right, The Fun Experts is here and ready to visit you and your event. Since 2003 we have been travelling the nation to deliver fun to a variety of events including Family Fun Days, Team Building events, Exhibitions and so much more.
Travelling the nation and seeing the sites of this fantastic country has always been a joy, but in recent years, it's become very apparent that in order to deliver you the best service, we need to be near you. That's why we have a number of depots across the nation that allow us to better serve you.
Read More
Where are you based?
We have Depots / Offices in the North and South of the UK, which allow us to provide you and the nation the best service possible! Our North Depot and Head Office can be found in Preston, or to be exact:
The Fun Experts, 5 Nile Close, Nelson Court Business Centre, Chain Caul Way, Preston, PR2 2XU
Opening an invitation to you, our head office allows you to come and see the equipment you may be interested in and meet the Fun Experts!
Within just an hour of some of the biggest and cultural capitals of the UK such as Manchester and Liverpool, our North Depot is in a position to better serve the whole of the North West, North East, Midlands and of course we're just over an hour away from the Scottish border, meaning Edinburgh, Glasgow and beyond can all benefit from the Fun Experts attending your events!
Where can The Fun Experts deliver?
Didn't we say, nationwide of course! And it's through our numerous depots that we can do so. Our North Depot will see the team delivering a Corporate Function in Manchester, a Promotional Event in Birmingham, travelling to Leeds with a Team Building event, Carlisle for a Family Fun Day and everywhere else in between.
Manchester
When it comes to the North, many instantly think of Manchester. Home to United and (or - depending on tour preference) City, we often find ourselves attending events in the North West city. With the GMEX being one of the biggest exhibition halls in the UK, it's a prime choice for promotional events. And having attended everything from weddings to corporate awards nights at the Midland Hotel and others, the Fun Experts are very familiar with many of Manchester's best venues.
Liverpool
With the cultural capital just an hour away, our North Depot is perfectly positioned to supply our brand of fun to the many events that take place in Liverpool. Not to be overshadowed by the giants who often visit the great streets of Liverpool, the Fun Experts can be found providing inspiration to events that have taken place at Anfield, Fun Days within Sefton Park and providing the perfect memories at one of the best University's in the country, Liverpool really is home to a great event!
The Lake District / Cumbria
Every Spring / Summer, the M6 north becomes the gateway to a postcard break away from the big cities. With the likes of the tranquil Windermere, the beauty of Kendal and more hotspots of delights in the Lakes, the Fun Experts always look forward to providing our events for the residents of the county.
The 'shires
From our home county of Lancashire to the east where we find Yorkshire, the North is filled with counties, filled with towns and cities that are raring to go t have fun across the hundreds and thousands of events that take place every year. Our North depot covers the likes of Cheshire and Shropshire too, with Nottinghamshire, Staffordshire and Lincolnshire all getting a look in too. Our events are perfect for your events taking place all across the North of the UK and we don't want any of you missing out on organising the perfect Fun Day this summer, and come Christmas we'll be your festive experts.
Scotland - Edinburgh & Glasgow
Of course we're not limited to just the two biggest and well known cities of Scotland with the highlands often calling. From Falkirk to Drymen, Aberdeen to Dundee, a visit to that big lake...oh yes, Loch Ness and Inverness; Scotland offers not only culture and legend but it is also a fantastic playground when it comes to hosting events. With our brand of fun and the Scottish scenery, everything from that perfect wedding to a large corporate Family Fun Day can benefit from these ingredients that make for a perfect event.
What type of events do you deliver in the North?
Every product, theme and idea you find across our site is deliverable across the UK. This means towns and cities within the North of the UK can expect to see the exact same service and products as our friends down south do from our southern depot.
What if my event isn't in the North?
Our Fun Experts get about, but not only do we have our Northern base, but also our Depot in the South. You can find out more about our southern Fun Experts right here and how they (like us up North) can offer you our 5 star service and wow you and your guests at your upcoming event!
We had several events arranged with Fun Experts as part of an onsite engagement drive. The service & quality was excellent. I would definitely use them again!!
Lisa - The Very Group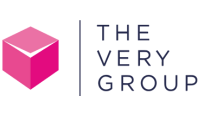 Our Tesco family fun day was fantastic! Staff were brilliant and very accommodating. We would definitely use you again
From all the staff at Tesco

The Experience we had due to The Fun Experts, was unforgettable.
Alfie - Blackburn College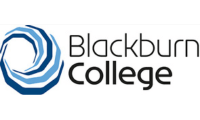 Great service pre and during the event - fully recommended vs other event companies
Sam - Tik Tok

Google always tries to choose the best event providers, and hiring The Fun Experts for a day was no exception.
Rachel - Google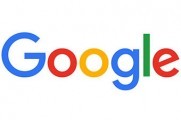 We LOVE The Fun Experts! The most incredible, professional and wonderful team!
Claire - Cash for Kids