James Bond / Las Vegas Theme
The name's Experts... The Fun Experts (cue James Bond Theme Tune).  Are you a Bond Girl, dressed to kill? Or maybe you have a Poker Face better than Bond himself?  Your friendly Fun Experts have the perfect theme to add that sparkle to your glamorous event! 
Whether it be Las Vegas city backdrops, Photo Booths or good ol' Roulette Tables, The Fun Experts have a Casino vault full of props, games and glamorous gadgets to bring the feeling of Vegas to your event. 
Read More
Packages
Products
What events go well with the James Bond / Las Vegas Theme? 
Our James Bond/Las Vegas themes are always a guaranteed hit with audiences, whether you're throwing an awards evening or a corporate event, this theme allows for your guests to put on their best outfits and become a real show stopper.   
Our theme fits perfectly with evenings that involve such things as:
Weddings
Fundraising Events
Corporate Events
Awards Ceremonies
Bar & Bat Mitzvahs
Birthday Parties
Why book The Fun Experts? 
Here at The Fun Experts we have well over 10 years experience when it comes to bringing the glitz and glamour to thousands of events across the country. As well as experience, The Fun Experts also provide public liability insurance of up to £10 million as well as providing risk assessments for all of the equipment that we provide. These are all available on our website to ensure peace of mind and know that The Fun Experts will bring the safety as well as the fun to your event.
We also provide a direct link to our CustomerSure page that provides fantastic reviews across the plethora of events that we have brought to our clients.
Nothing speaks volumes like images themselves, so head on over to our gallery to view all of our equipment in action. Everything that we hire out is owned by ourselves, so what you see is what you'll get on your day. If you would like to arrange a visit to Sunshine HQ to see our equipment, feel free to contact one of our Fun Experts and we can make it happen.
We had several events arranged with Fun Experts as part of an onsite engagement drive. The service & quality was excellent. I would definitely use them again!!
Lisa - The Very Group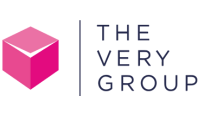 Our Tesco family fun day was fantastic! Staff were brilliant and very accommodating. We would definitely use you again
From all the staff at Tesco

The Experience we had due to The Fun Experts, was unforgettable.
Alfie - Blackburn College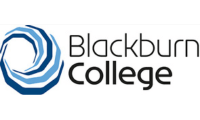 Great service pre and during the event - fully recommended vs other event companies
Sam - Tik Tok

Google always tries to choose the best event providers, and hiring The Fun Experts for a day was no exception.
Rachel - Google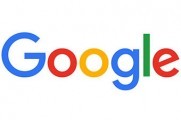 We LOVE The Fun Experts! The most incredible, professional and wonderful team!
Claire - Cash for Kids